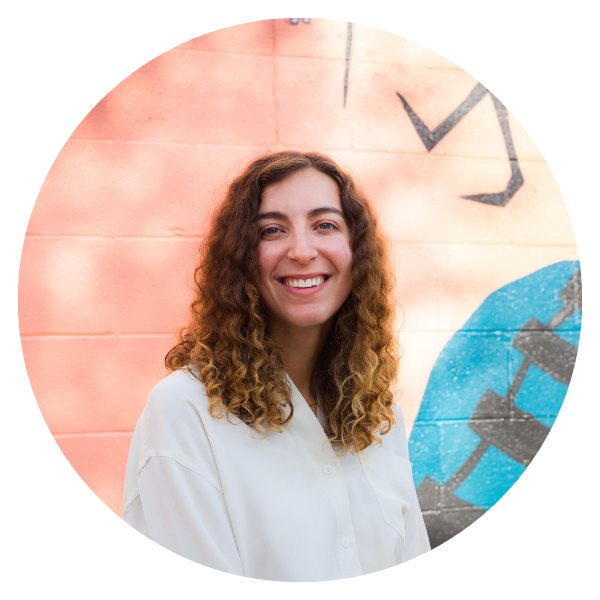 Emily Bell,

Managing Director
Emily is originally from Phoenix, Arizona where she grew up exploring its many mountains and trails. She attended Occidental College in Los Angeles and earned a B.A. in Urban and Environmental Policy alongside a minor in English.
After college, she spent two years living and working on an educational organic farm in Northern California, which ignited her interest in community-based local food systems, non-profits, and independent business. After moving back to the Southwest, she gained experience in desert farming, baking and selling bread for a family-run bakery, and the ins and outs of local business advocacy at Local First Arizona. After a few particularly brutal summers in Arizona, she decided to look for a cooler climate and taller mountains, which brought her to Durango and Local First La Plata.
When she's not out hiking or exploring, she's usually baking, checking out new local spots around town, or hanging out with her favorite plants.
Lauren Haggerty,

Policy & Programs Director
Originally from the east coast, Lauren has spent the last five years exploring the desert and figuring out how to keep at least one houseplant alive. With a degree in Social Work and love for clay, Lauren is passionate about social justice advocacy – especially when it comes to racial wealth equity – and the role creative expression has on placemaking and civic engagement.
Through her work with a state-wide Rural Development Council and localized efforts to build interdependent, local economic hubs, Lauren has fortified a passion for Community Wealth Building – systems change through policy work and creative collaboration to support equitable and self-reliant regions. Leveling the playing field for local, independent businesses is essential in creating such opportunity within our community. When she's not championing the local businesses and organizations contributing to our unique corner of the state, you can find Lauren muddied up at her ceramics wheel or out exploring the mountain views.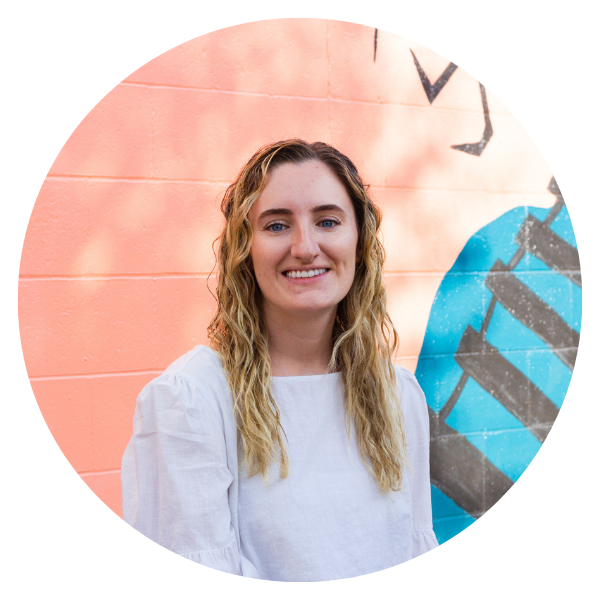 Falon McGinty,

Programs and Membership Coordinator
Falon joined the Local First team in the summer of 2021 as the Membership and Programs Coordinator after serving as an AmeriCorps VISTA member here in Durango. She quickly fell in love with Southwest Colorado during her service term, and sought out a position which would allow her to live in this beautiful outdoor playground while working on causes that matter to her.
Her background in environmental and food studies, public affairs, and sustainable development aligns with her personal interests in community well-being and the triple bottom line. Falon is moved by the strong sense of community that exists here in La Plata County and is excited to contribute to the local movement through Local First La Plata!
Falon spends her free time running, hiking, and loving her three floofy dogs.
Louise Snodgrass,

Communications Coordinator
Born and raised in South Dakota, Louise has dedicated the last six years of their career building vibrant, self-reliant community through their work fostering strong local food systems, advocating for small business development, and organizing both municipal and statewide political action. In 2020, at the age of 25, Louise made impact as the first genderqueer candidate to run for office in South Dakota and ran a successful grassroots campaign gaining national attention and lasting momentum.
With hands-on experience in digital strategy and communication for small businesses and nonprofits alike, Louise is excited to join the Local First La Plata team in its mission of shaping a thriving, self-reliant, and resilient La Plata county.
When they're not behind the computer screen building comprehensive communication campaigns, Louise spends their free time swimming in the area's lakes & reservoirs, foraging for wild foods, and mentoring fellow queer community activists and candidates from around the country.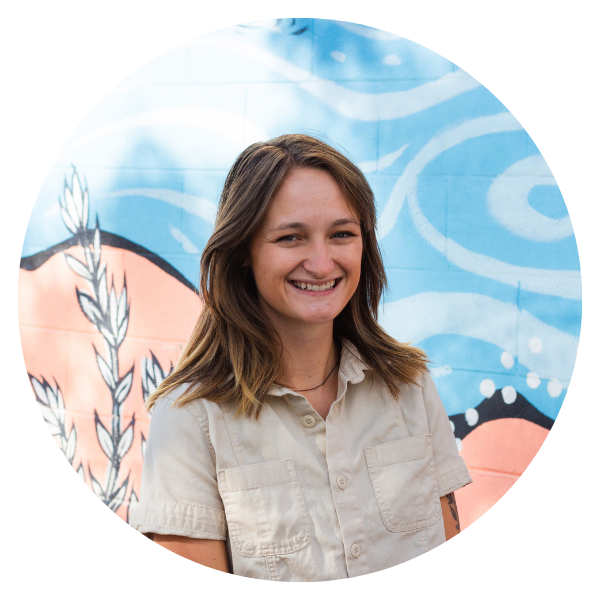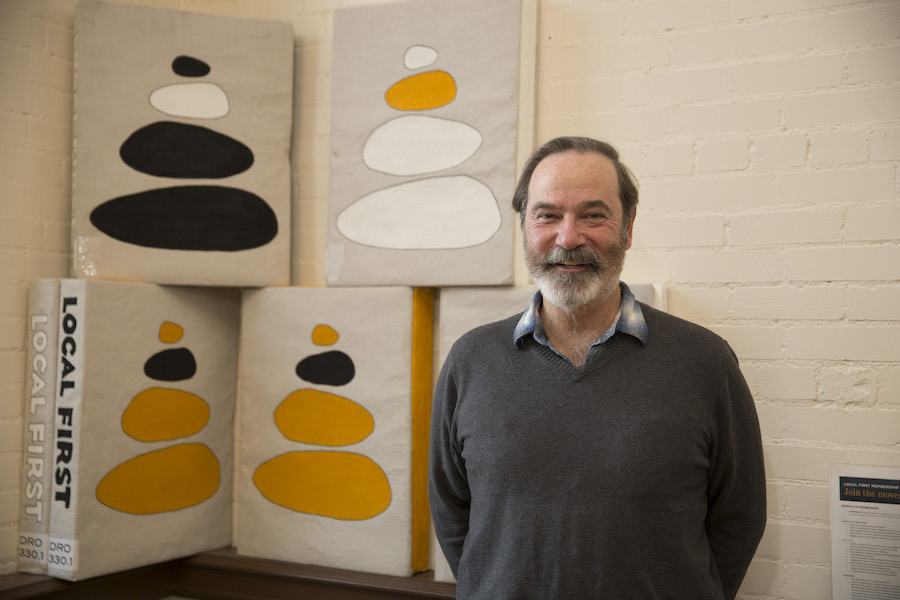 Photo taken by Scott DW Smith
Tim Wheeler,

Board Chair
With 18 years experience in engineering and management positions in the high-technology industry, a former Director of Marketing with Apple Computer in Hong Kong, in 1994 Tim moved to Durango with his family. A serial entrepreneur Tim has owned a consulting firm, the Durango Coffee Company retail store, and the Durango Compost Company. Over his career, Tim developed a passion for shaping the positive parts of our capitalist economy towards an environmentally and economically sustainable future.
Tim brings this perspective into his involvement in many Durango area activities. He is a Leadership La Plata Graduate (1996-97), served on the Board of Durango Natural Foods, the Durango Business Improvement District, Sunrise Credit Union, and the Durango Farmers Market. He is a founding Board member of the Southwest Colorado Renewable Energy Society, 4CORE, Local First, and participates in other economic development activities in La Plata County. He has an Advanced Management Certificate from the Wharton School of Business at U-Penn and an Electronics Diploma from DeVry Institute of Technology. Tim lives here with his wife of 34 years, Ann.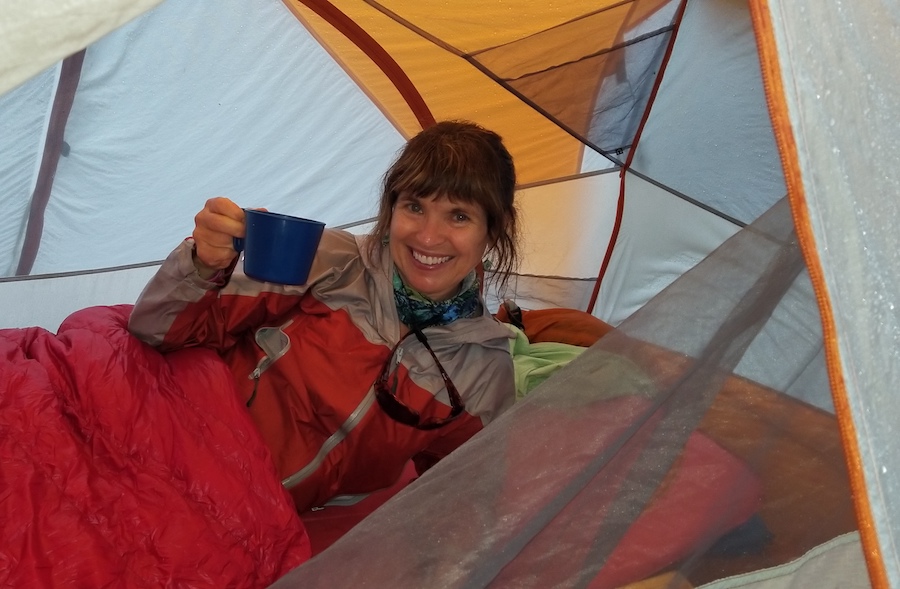 Mary Oswald, Vice-Chair
Mary started her professional career in Natural Resources, working for the US Forest Service as well as serving as a Peace Corps volunteer in Ecuador. She then switched gears, got a master's degree in occupational therapy and has been a Certified Hand Therapist for 25 years. She and her family moved to Durango ( from Denver ) in 1996 and she opened San Juan Hand Therapy in that year, a clinic specializing in rehabilitation for upper extremity injuries and conditions. She continues to own and operate San Juan Hand Therapy while also serving as a Durango Nordic Ski Club board member, a member and past president of the Durango Daybreak Rotary Club, as well as a volunteer with many other Durango organizations that emphasize environmental stewardship.
She loves the way living in a small town like Durango encourages and promotes contributing to that community to help shape its path and future. She feels that " we are all in this together" and that we all have a responsibility to create a community that values people, the planet, and prosperity…. the mission of Local First! Mary sees no reason why every independent business in La Plata County cannot be a member of this vibrant, inclusive organization.She and her husband have 2 fledged daughters and enjoy all the requisite Durango doings: skiing, hiking, biking, dancing. OK, so Bob isn't so much into the dancing…
Photo taken by Scott DW Smith
John Lopez,

Treasurer
John is an owner and Tax Manager at FredrickZink & Associates. He handles tax preparation, audits, accounting, and consultation for the firm. John brings over twenty years of experience in public accounting, auditing nonprofit organizations and common interest realty associations, along with the preparation of business, nonprofit, and individual tax returns. John grew up and attended school in Texas. He entered the field of public accounting in the mid-90's when he relocated to Southwest Florida, prior to his move to Durango in 2012.
John and his partner enjoy hiking, skiing, and biking with their three dogs. As a board member of Local First, John supports the growth and development of local Durango businesses. "It all adds up to people partnering with people to achieve results."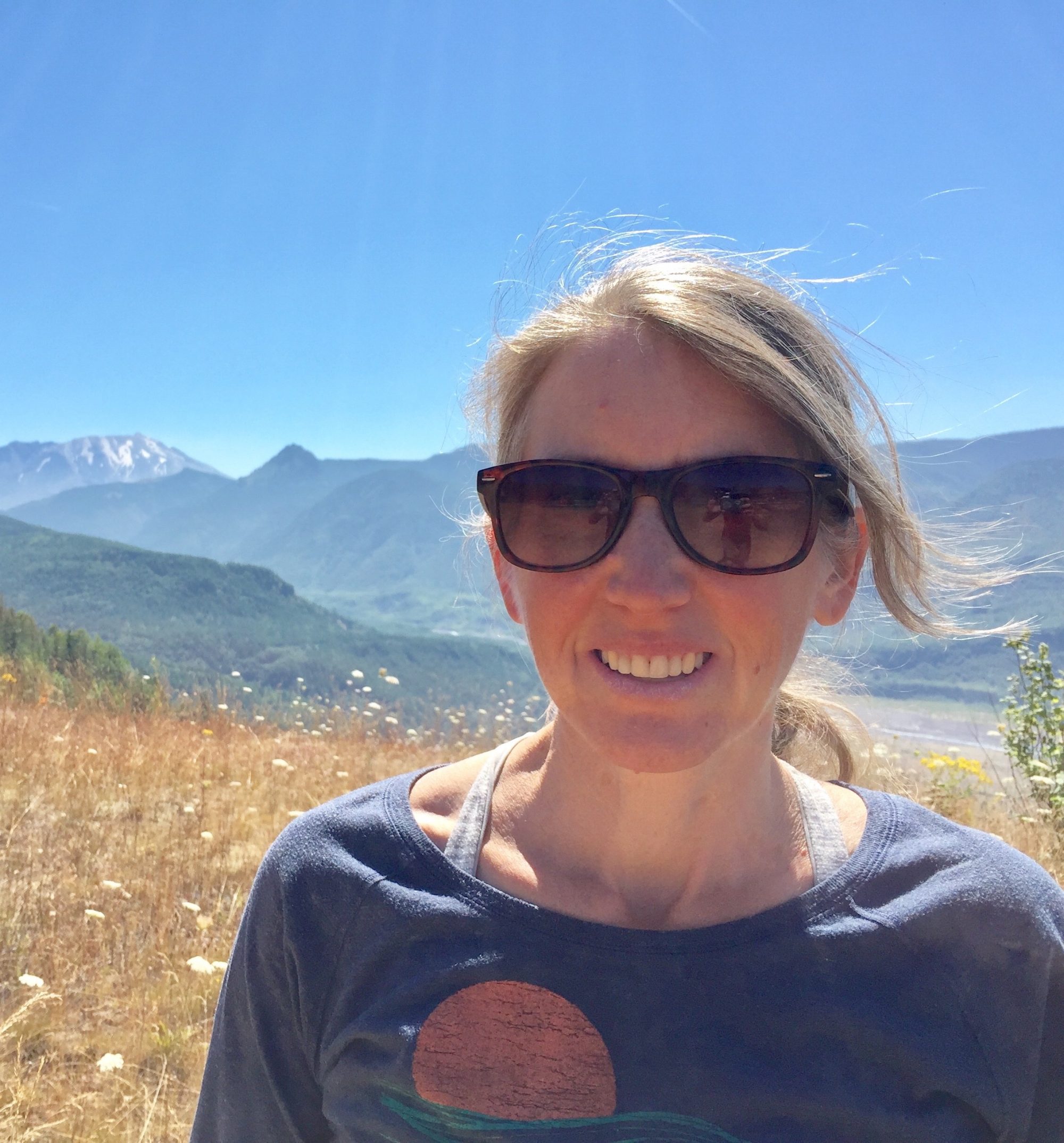 Lisa Mastny,

Secretary
Lisa has devoted her career to advancing a more sustainable and equitable world. For nearly two decades she worked at the Worldwatch Institute, an environmental think tank based in Washington, D.C., where she researched and wrote on issues ranging from green procurement to environmental governance. As senior editor, she edited Worldwatch's monthly magazine and annual State of the World report, including the recent book EarthEd: Rethinking Education on a Changing Planet. Lisa also worked briefly at the U.S. Environmental Protection Agency and for Czech Greenways, a nonprofit that promotes sustainable tourism along the vast network of hiking and biking trails connecting Prague and Vienna.
Lisa now provides communications consulting to a variety of organizations including Food & Water Watch, the International Renewable Energy Agency, and New Dream, a nonprofit that helps people prioritize community and connection over consumer-oriented lifestyles. She was involved with the Sustainability Alliance of Southwest Colorado for many years and is the editor of Local First's Be Local Coupon Book. Lisa holds degrees in international relations and environmental management from Johns Hopkins and Yale. As a member of the Local First board, she welcomes the opportunity to support sustainable economic development in her community. She lives in Durango with her husband and two daughters and enjoys exploring the landscapes and towns of the Southwest and beyond.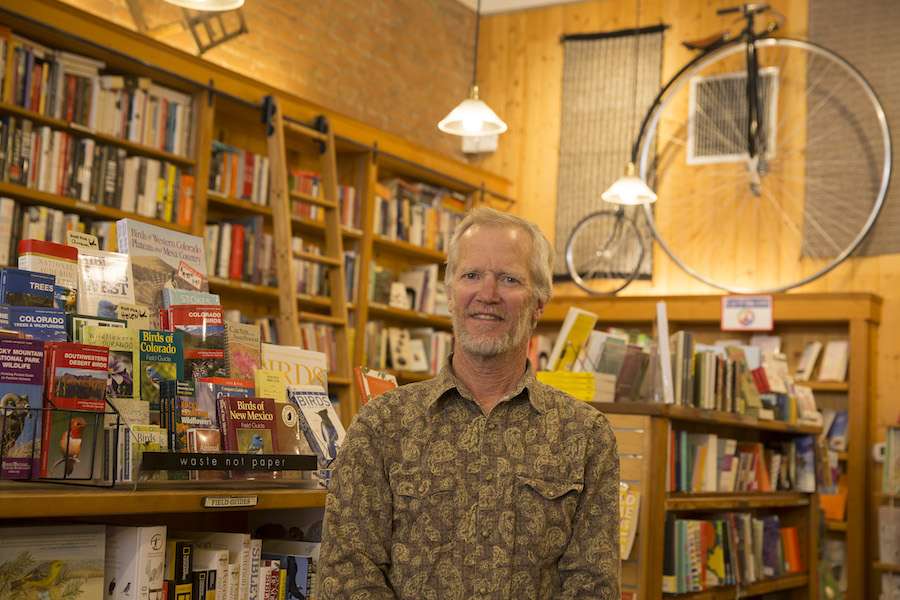 Photo taken by Scott DW Smith
Peter Schertz
Peter has lived in Durango since 1989 with his wife, Andrea Avantaggio. Together they have owned and operated Maria's Bookshop for nearly 20 of the independent bookshop's 33 years. They've both put down deep roots in the community and are raising a family here; their son is off to college and their daughter attends DHS. Peter has a variety of interests including gardening, backpacking, cycling (including unicycles and penny farthings), tree planting, skiing, good beer, napping, boating and all types of outdoor exploration.
Locally owned independent bookstores are often cornerstone members of Independent Business organizations and Peter has exhibited his passion for Local First, both as a business owner and a community member. Maria's Bookshop is a founding business member of the Local First organization. Peter contributed one term on the Local First Board at the outset of the organization and has enthusiastically signed back on for another Board term.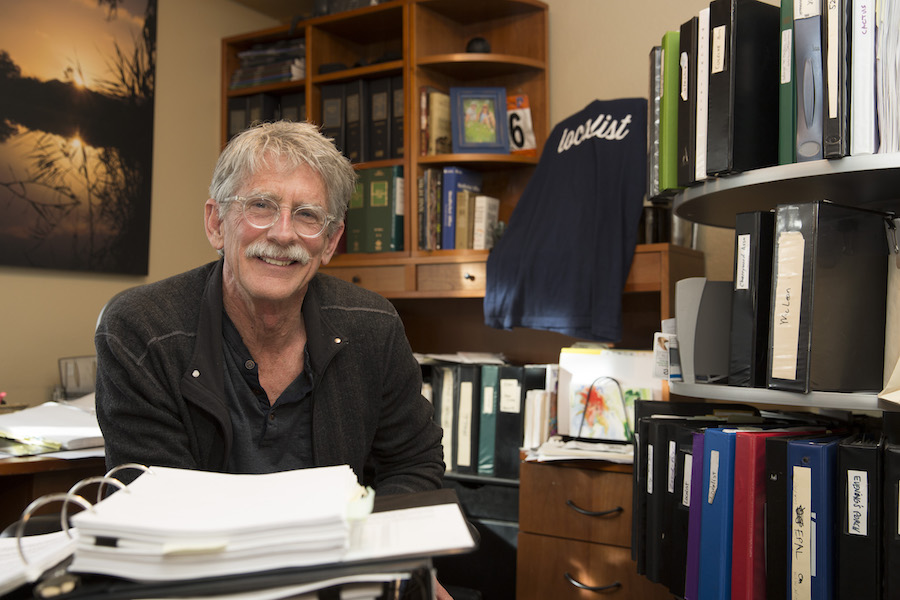 Photo taken by Scott DW Smith
Ted Wright
Ted moved from Phoenix to Durango in 1981 and has been a local attorney here ever since. With a focus on business and real estate during his practice, the perspective of the law has given Ted a unique look at our La Plata County economy and people. He was excited to join the Board in the summer of 2016 and was attracted by the truth of localism and the mission of Local First.
Ted believes in unity without uniformity and diversity without division — seemingly contradictory things that form a dynamic and healthy tension essential for a thriving community. We are part of the rich mosaic of this planet, but we are nurtured right here where we plant our feet. Localism calls you to think like a mountain and act like a neighbor. See you in the mountains, neighbor!
Kristen Muraro
Kristen Muraro is the Sales & Marketing Director at Ska Brewing Company in Durango, Colorado, the 6th largest craft brewery in Colorado and largest brewery in Durango. With 15+ years-experience in the event planning industry and 10 + years in the craft beer world she brings a wealth of knowledge when it comes to all aspects of beer marketing and event planning. Kristen also currently serves on the Conference and Events Committee for the Colorado Brewers Guild and the Market Development Committee for the Brewers Association.