Local First's Monthly Member BASH is Wednesday, July 12th!
Sponsored by First Southwest Bank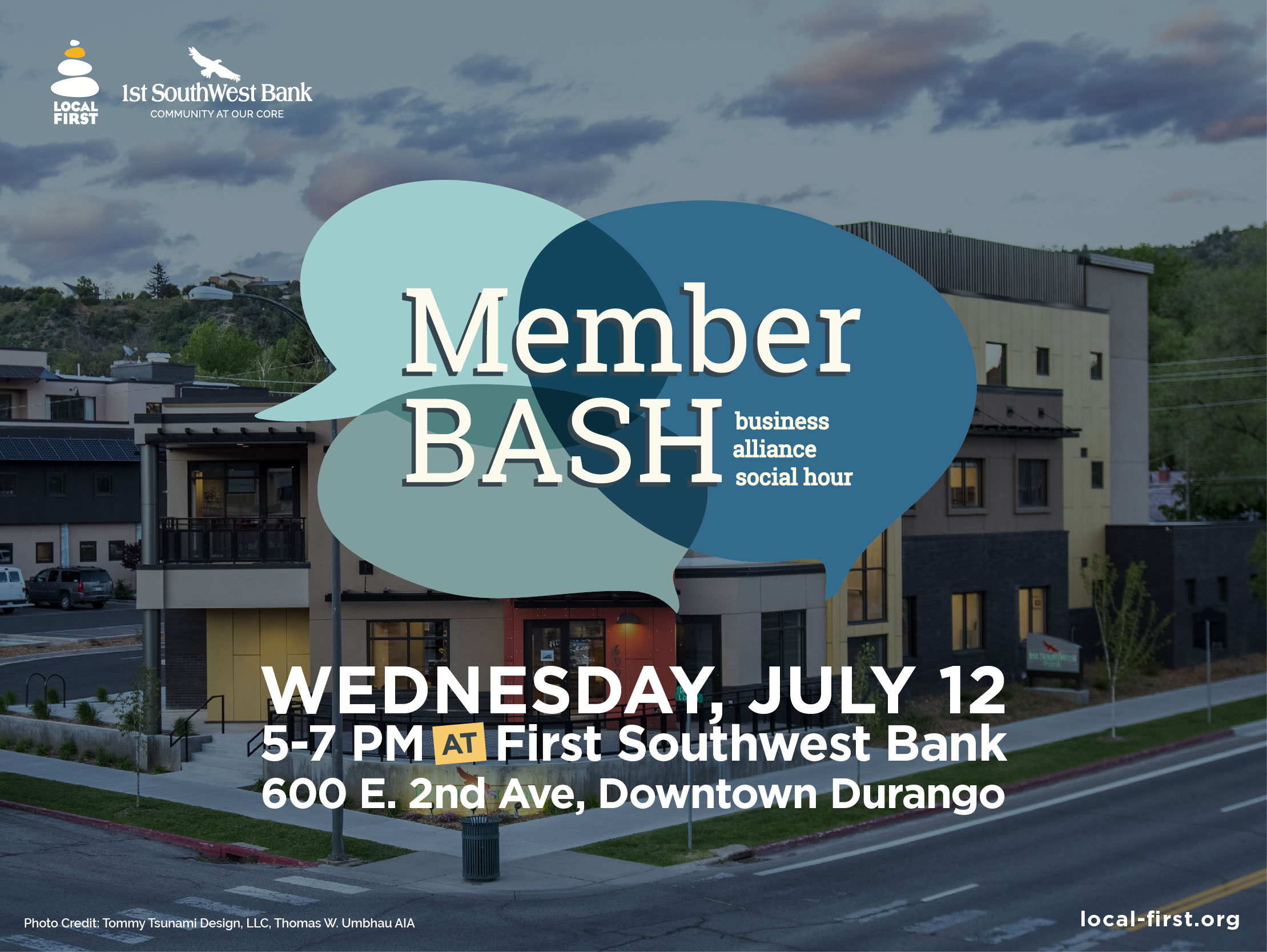 Join Local First and Local First members from across the community for our monthly Member BASH, short for business alliance social hour! All IBA members and Associates welcome. Taking place every second Wednesday of every month, these meet-ups give local business owners, employees, and associates an oppurtunity to build community and relationships while collaborating together on issues facing our local economy and community.
July's monthly Members BASH (Business Alliance Social Hour) takes place on Wednesday, July 12th from 5:00-7:00 PM at First Southwest Bank, 600 E 2nd Ave, Durango. 
Free to all members! Be sure to RSVP here.
Local First has over 260 members and we're growing! Join this fun event where we come together to:
– Share knowledge and experience in a supportive, learning-centric environment
– Get advice and connect you with business mentors – and investors – who can help power your growth
– Build relationships with colleagues across your industry and other sectors
– Find opportunities to work together in joint ventures
– Boost your industry visibility and facilitate your journey to becoming a thought leader in your field
– Learn more about your membership with Local First and how we can support you and your businesses
– Have fun and connect!