harvest dinner

First Friday_SM_FBEvent 1
Monthly celebration of all things local!
Every first Friday in Durango, Colorado.
Stay connected

Keep up with Local First and the local, independent business community. Follow us on social media, plug into our monthly newsletters, and tune into the Be Local Radio Show.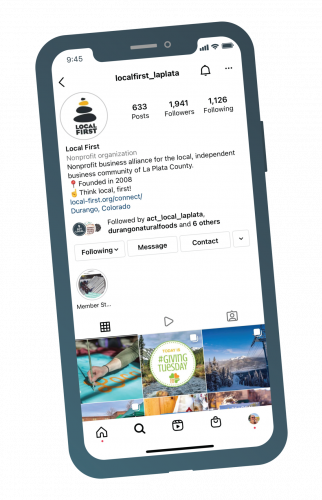 Working with La Plata County's local, independent business community to create an economy that values

people, planet, & prosperity for everyone!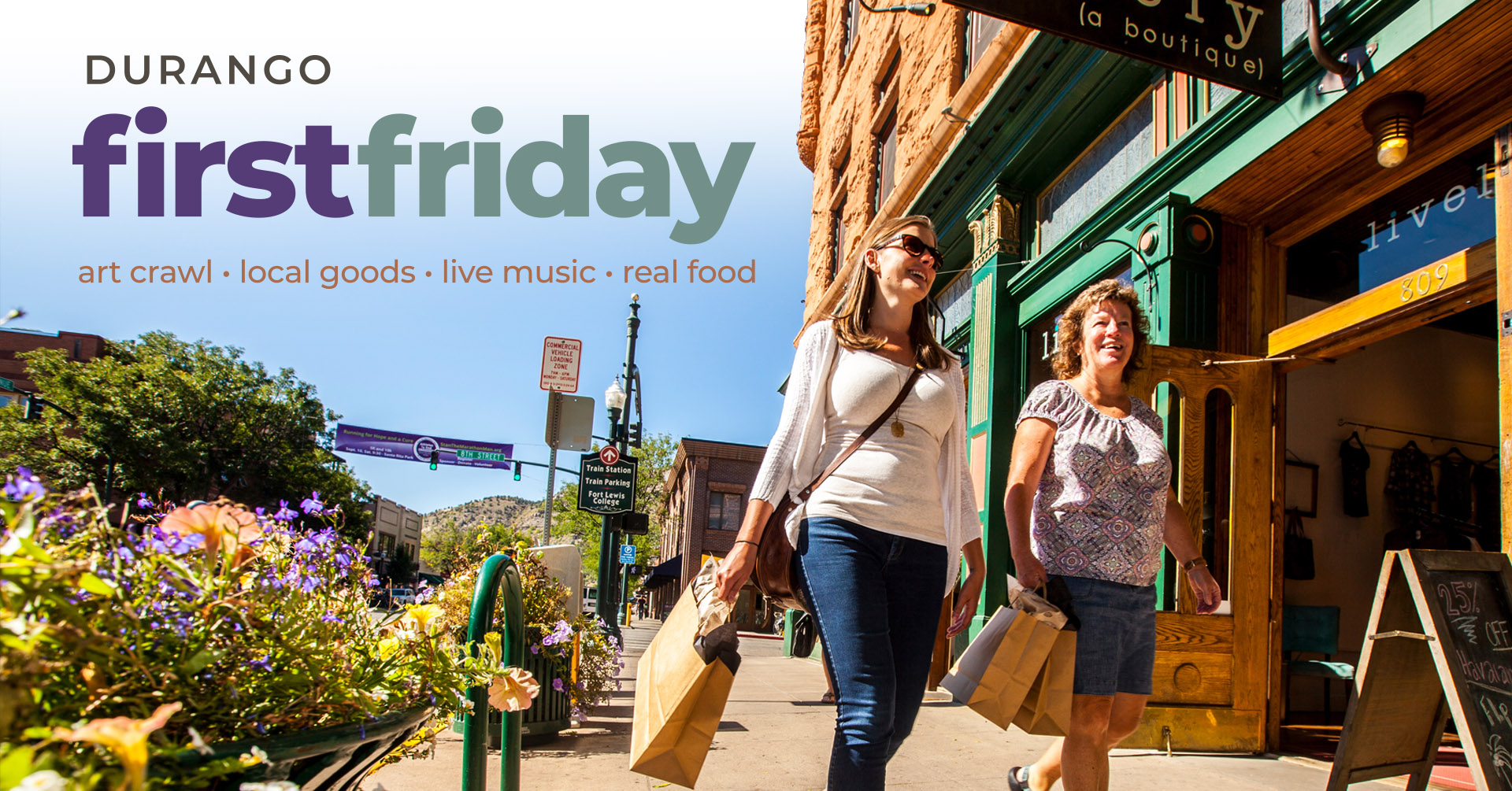 Join Local First, Durango Creative District, The ArtRoom Collective and over 20 local businesses for Durango First Friday. Kicking off May 5th. Learn more.
Thank you to our Founding Members!
As a small business owner you may feel like you're on this journey alone. Competing with online retailers, big box stores, and high rent prices can be overwhelming.
WE STAND WITH YOU.
Local First is a proud independent business alliance made up of 260+ La Plata County businesses and nonprofit organizations as well as passionate community members we call Localists.
LOCAL STARTS WITH

YOU!
Support the local, independent businesses you know and love here in La Plata County. Check out our latest ways to get involved to meet other people who love where they live, go to fun localist events, and get exclusive deals and offers.