Stay connected

Keep up with Local First and the local, independent business community. Follow us on social media, plug into our monthly newsletters, and tune into the Be Local Radio Show.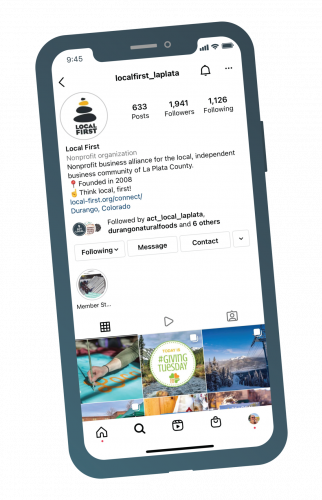 Support LFF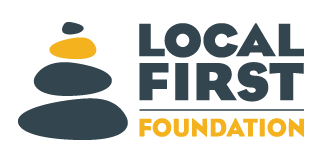 Your invaluable voice and contributions have been the guiding force behind the work of the Local First Foundation. Let's continue to shape the future of our community, together.
Working with La Plata County's local, independent business community to create an economy that values people, planet, & prosperity for everyone!
Thank you to our Founding Members!
As a small business owner you may feel like you're on this journey alone. Competing with online retailers, big box stores, and high rent prices can be overwhelming.
WE STAND WITH YOU.
Meet our membership of local, independent business owners and learn more about the work & dedication of Local First.
LOCAL STARTS WITH

YOU!
Don't own a business? Support the local, independent businesses you know and love here in La Plata County. Check out our latest ways to get involved to meet other people who love where they live, go to fun localist events, and get exclusive deals and offers.
LET US BE YOUR VOICE
As a nonprofit business alliance, we serve as the voice of the local, independent business community.
We advocate for you on the issues that you care about, whether that's having a greater choice in local energy generation, informing you on increased sales taxes, or creating events around shopping and eating local. We show up for the meetings you can't so that you can spend more time running your business.