Get Involved With Local First
 As a small business owner you may feel like you're on this journey alone. Competing with online retailers, big box stores, and high rent prices can be overwhelming. 
That's why we're here. Meet our other local, independent business owners and learn why we stand with you. 
Thank you to our Founding Members!

La Plata Cares is a grant opportunity made available by La Plata County to support businesses located in the county that have been impacted by COVID-19. La Plata County engaged Local First to administer these funds, in partnership with Aid to All.
Grants of up to $10,000 are available to eligible for-profit and non-profit businesses to assist with direct impacts from COVID-19. A total of $810,000 is available with the potential of up to $1 million depending on how funds are distributed.
Let Us Be Your Voice
As a nonprofit business alliance, we serve as the voice of the local, independent business community.
We advocate for you on the issues that you care about, whether that's having a greater choice in local energy generation, informing you on increased sales taxes, or creating events around shopping and eating local. We show up for the meetings you can't so that you can spend more time running your business.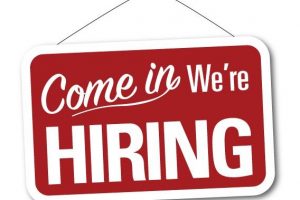 Managing Director for Local First, a thriving nonprofit organization advocating for independent, locally-owned business economy in La Plata County. Seeking dynamic leader w/ admin., financial, and communication skills to lead organization of over 250 members. Click here for more information.
Local Starts With You
Don't own a business? Support the local, independent businesses you know and love here in La Plata County. Check out our latest ways to get involved to meet other people who love where they live, go to fun localist events, and get exclusive deals and offers.  
The 2021 Be Local Coupon Book
For the first time ever, purchase your Be Local Coupon Book without the crowds and mayhem. It's COVID-friendly and includes a slick new app of additional coupons. Pick up your book at Maria's Bookshop one week before they go on sale. Only 1,000 available!
Get the Local Lowdown newsletter for all things local.