Working with La Plata County's local, independent business community to create an economy that values the people, planet, and prosperity for everyone!
 As a small business owner you may feel like you're on this journey alone. Competing with online retailers, big box stores, and high rent prices can be overwhelming. 
That's why we're here. Meet our other local, independent business owners and learn why we stand with you. 
Thank you to our Founding Members!
info@local-first.org
Small Business Rising Brings Together Over 20 Independent Business Organizations To Call on Congress and the Administration to Reinvigorate Antitrust  A new coalition of independent businesses is launching today [...]
info@local-first.org
The Leland House is excited to announce that they will be transforming, not only their business model, but their accommodations in order to tailor to the outdoor enthusiasts who [...]
Office
Annual Celebration Keynote Speaker: nationally-renowned activist, Stacy Mitchell We are pleased to welcome Stacy Mitchell, co-director of the Institute for Local Self-Reliance (ILSR), for a keynote address at [...]
Local First's Annual Celebration – April 1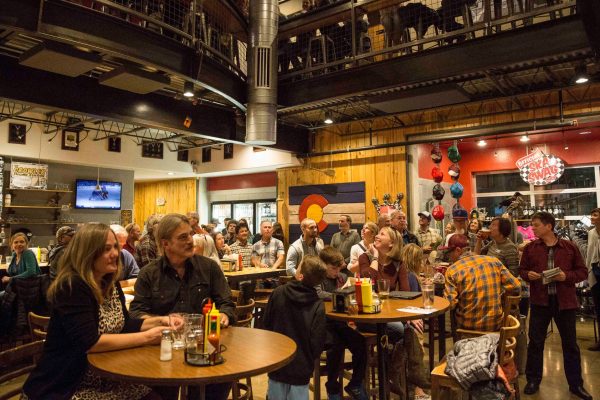 Pandemic restrictions, staffing changes, and a whole new virtual world – business has been anything but usual this year. But finally, there seems to be a light at the end of the tunnel. Local First is looking forward to seeing our members "face-to-face" for our first (and hopefully last) online Member Meeting, featuring a Local Lunch Voucher, curated Raffle Prizes, a nationally-renowned Keynote Address, & Awards Ceremony celebrating our community's resiliency as we all plan for a brighter future.
Pledge to Stop The Spread
Receive FREE masks and hand sanitizers for your employees and customers!
In order to support our independent businesses and bolster our local economy, we must support the public health and safety of our community. 
We invite the La Plata businesses and nonprofit community to join us in signing San Juan Basin Public Health's #PledgeToStopTheSpread to support our local workforce and community.
Let Us Be Your Voice
As a nonprofit business alliance, we serve as the voice of the local, independent business community.
We advocate for you on the issues that you care about, whether that's having a greater choice in local energy generation, informing you on increased sales taxes, or creating events around shopping and eating local. We show up for the meetings you can't so that you can spend more time running your business.
Local Starts With You
Don't own a business? Support the local, independent businesses you know and love here in La Plata County. Check out our latest ways to get involved to meet other people who love where they live, go to fun localist events, and get exclusive deals and offers.  
The 2021 Be Local Coupon Book
The 2021 Book is now available in participating stores! Already got yours? Get the bonus app of additional coupons.