LET'S TALK ABOUT TAX BABY
Let's talk about all the good things, and the bad things tax may bring!
Part of a monthly-discussion series, Local First is proud to partner with Downtown Colorado, Inc. and Morgan County Economic Development to present LOCAL v. LOCAL on July 1.
The series aims to highlight the discussion about why we have taxes and how local decisions about taxes and spending impact our community.
Moderated by Reeves Brown, July 1st's discussion will address:
What does shopping local mean?
How do you keep your spending circulating into your local economy?
How can we support our own schools and the services we use?
What does economic leakage mean?
Why is it important to put your money where your house is?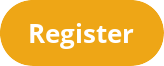 PROGRAM CONCEPT + STRUCTURE
Downtown Colorado, Inc. and Morgan County Economic Development have partnered to create monthly discussions that foster a stronger understanding of taxes and how they impact community-building. Each month, June to October, DCI hosts a topic that will be discussed in a general DCI forum and in a follow-on conversation with Morgan County or other communities interested in facilitating discussion around:
What is "community infrastructure", and what is the role of government and taxes
in supporting community infrastructure?
What is the foundation of resistance to investing in their own community?
How can we communicate effectively to voters the justification for investing in their
community?
What are specific tax tools that a community can use to support its public
infrastructure?
Each session will have the following components for the general session, which will be recorded for the focused Morgan County Session (Wednesday following the general session):
Intro – What is this program? (5 min)
Intro to the Topic – Overview of discussion by Guest Speaker (15 min)
Discussion and Q + A (30 min)
All sessions will be moderated in a fireside chat style, with featured special guests who provide expertise for each topic area. The primary Moderator is Reeves Brown, Building a Better Colorado.