The City of Durango, as part of the public engagement process for Downtown's Next Step, is hosting a community open house Thursday, March 31 from 5 to 7 p.m. at the Fort Lewis College Center for Innovation, 853 Main Ave. Suite 225 — on the second floor of the Main Mall. The public will have the opportunity to hear about the community's feedback on the conceptual design for Downtown Main Avenue.
The results may also be viewed during 20-minute, one-on-one sessions with the design team. Reserve a one-on-one session between noon and 1:30 p.m. by signing up here OR drop in anytime between 1:30 and 3 p.m.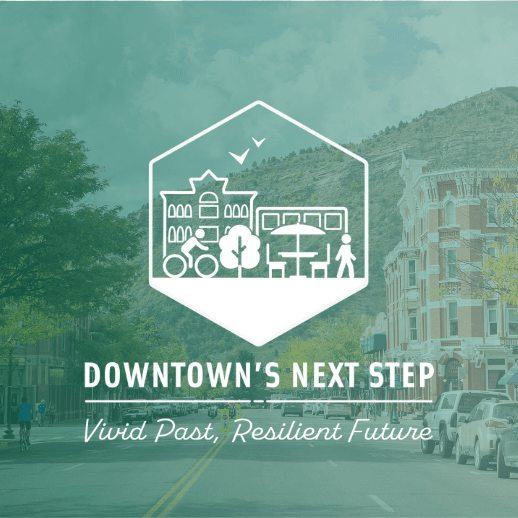 Downtown's Next Step is an effort to shape a renewed vision for the streetscape and public spaces along Main Avenue between 5th and 14th streets, including patios, sidewalks, trees and other landscaping, bicycle facilities, vehicle lanes, parking and crosswalks.
"We were pleased to have such a large response to the questionnaires," said Savannah Lytle, planner with the City of Durango. "It's clear our community has a deep connection to Downtown Durango and we hope residents continue to engage in this process to plan thriving, inclusive and accessible spaces on Downtown Main Avenue."
The design concepts were developed based on community feedback from a questionnaire made  available Dec. 16 through Jan. 7. The project team used the questionnaire results and discussion with stakeholder groups to form a vision statement and designs for Downtown Main Avenue. Community members were invited to provide feedback regarding the conceptual designs at a Community Meeting on Feb. 16 and through an online questionnaire, made available Feb. 18 through Mar. 18. More information on this project can be found on the Durango Community Development's Downtown's Next Step website.