Good Business Colorado and their Resilient Restaurants sub-program invite you to their free Earth Day Summit!
Join them to learn best practices, explore programs to support your success, and enjoy a zero-waste produce demo.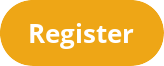 1:00 pm | Zero Waste Food Service Packaging
Facilitated discussion hosted by Robert Bogatin of Resilient Restaurants. Featuring Emily Bell of Local First, Cassia Patel of Oceanic Global, Good Business Colorado's Plastics & Packaging Task Force, Grace Lee of ReThink Disposable, John Charles Meyer of Plastic Free Restaurants, and Tricia Maher of Somebody People.
2:00 pm | Zero Waste Food & Composting
Featuring Vipul Seth of Roots Restaurant, Christi Turner of Scraps, Monique DiGiorgio of Table to Farm Composting, and Christina Grace of the Foodprint Group.
2:30 pm | Growing & Utilizing Your Own Ingredients
Featuring Resilient Restaurants Member Farms & Gardens, Terence Rogers of TBD Foods & Sullivan Scrap Kitchen, and Aidan Diffee of Edible Beats.
3:15 pm | Climate Action & Local Agriculture for Restaurants
Featuring Anthony Myint of Restore CO & ZeroFoodPrint and Margaret McRoberts of RMHP Food Collaborative.
3:45 pm | Water & Energy Conservation
Featuring Mac Marsh of Boss Defrost and Jon Bortles of Woody's Wood-Fired Pizza.