365 Roofing, LLC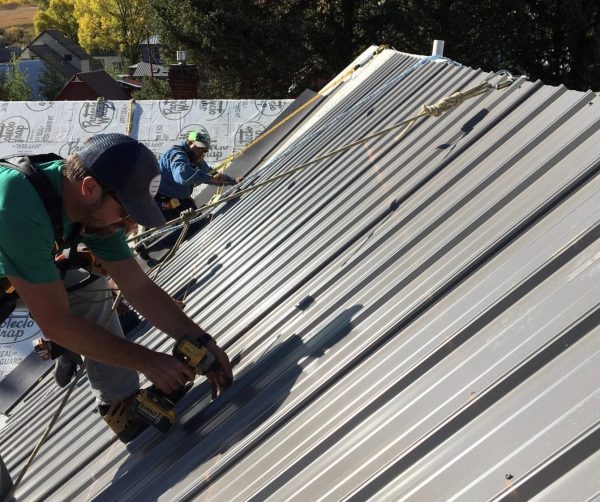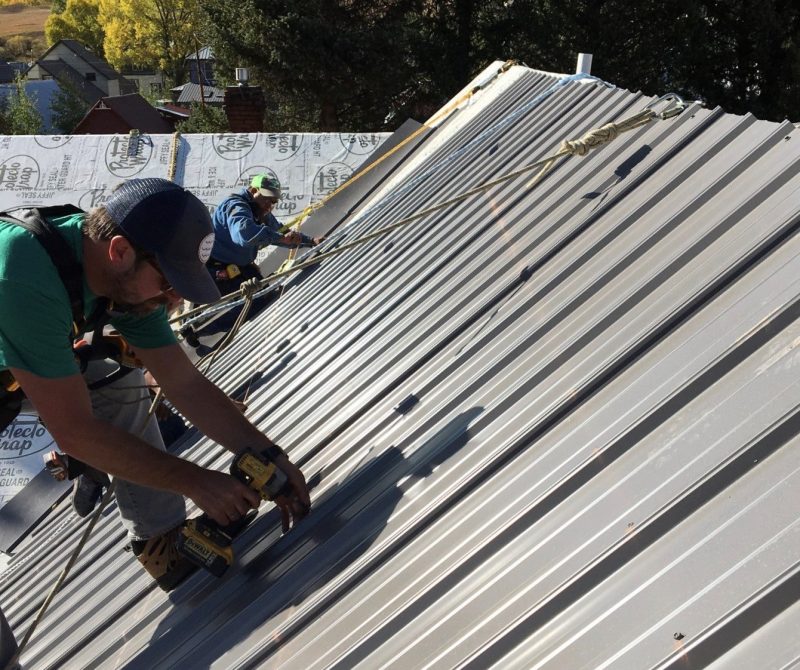 Justin Dudley & Katherine Dudley
How long has your business been open and why did you choose to open it in La Plata County?
365 Roofing, LLC opened for business in Spring 2019. Prior to that, Justin Dudley owned and operated a large commercial roofing company that operated in four states for 20 years. After living in a concrete-clad city for many years, Justin sold to his partner and we moved to Durango in 2015. We couldn't wait to explore the mountains and surround ourselves in nature. We love La Plata County – its people, its culture, its access to adventures and nature, and its opportunities for our children. As we explored a range of business ideas, we repeatedly heard from friends, neighbors, and contractors that there was a need for a great roofing company in Durango. We decided to stick with what we know—Roofing and Construction. We started 365 Roofing, LLC, but we're not 'just a roofing company.' We're focused on client service & relations, and we put on high-quality roof systems.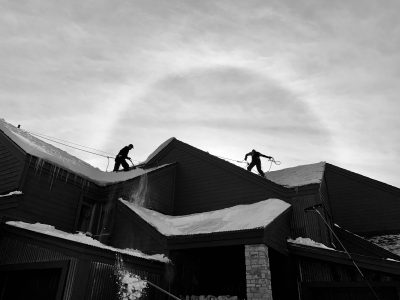 What makes your business unique and what services do you provide?
We are raising the bar on roofing contracting. We are a small, family-run business with a deep history in the roofing/contracting industry. Our clients are our priority- with a focus on quality, integrity, communication, and safety. 365 Roofing, LLC offers roof analysis, replacement and repair, fascia & soffit work, skylight replacement and repair. We work with a variety of roof coverings from asphalt shingles to propanel and standing seam. We also specialize in low-slope roofing membranes and can do specialty metal work.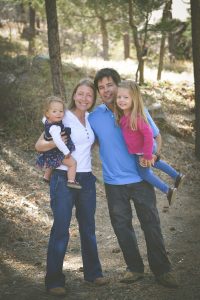 Why should someone LOOK LOCAL and choose your business this year?
When you work with 365 Roofing, you will reach Justin directly and likely see him on-site regularly during the course of the project. Katherine will send photo reports and updates. Communication and consistency is key, and we're always available – 365 days a year. We have long-term relationships with our roofers and are hands-on with our projects. Since we don't overload our schedule, we can give each project the attention it deserves. You will feel like a priority—because you are.
Learn more about 365 Roofing at 365-roofing.com, on Facebook, on Instagram, or by calling (970) 759-4202.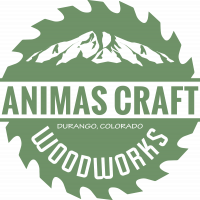 Make home beautiful.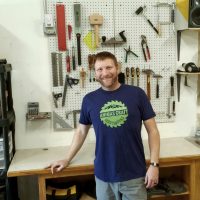 How long has your business been open, and why did you choose to open your business in La Plata County?
I ran a woodworking business in Chicago, but as a Fort Lewis College graduate, I always wanted to return to Durango. After traveling the country in our tiny house on wheels, my wife and I made the decision to settle down in Durango in 2019 and open Animas Craft Woodworks. We couldn't be more happy with our decision. The support from the local community has been amazing, and we look forward to many years serving La Plata County residents and visitors alike.
What makes your business unique, and what services do you provide?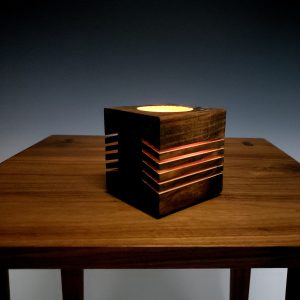 For my wife and I, living and traveling in a tiny house on wheels meant finding beauty in the small things that make a house your home. This lifestyle of living small inspired a dedication to crafting quality home products that inspire us to slow down and enjoy the things that MAKE HOME BEAUTIFUL… family and friends, well-cooked meals, and comfortable surroundings.Animas Craft Woodworks creates handmade custom furniture, home decor, and personalized gifts. With a dedication to both old and new woodworking techniques and a creative spirit, I'll work with you to craft the perfect addition to your home. Contact me to begin your custom project, no matter how large or small. Or visit our website to learn more and see our line of high-quality, unique woodworking items.
Why should someone LOOK LOCAL and choose your business this year?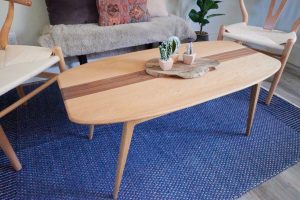 I pride myself on providing outstanding customer service from start to finish. I'm available however you like to communicate: by phone, email, text, or just drop by! In my short time back in Durango, I have tried to give back to the community by volunteering, collaborating with other local artisans and businesses, and of course shopping local, like sourcing locally-harvested, sustainable lumber from micro-mills. Find Animas Craft Woodworks online and on social media, where you can see daily stories of what I'm working on and what life is like running a small, maker business.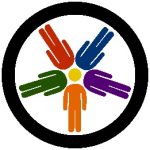 Community Connections
CREATING A WELCOMING, INCLUSIVE COMMUNITY FOR ALL
How long has your business been open, and why did you choose to open your business in La Plata County?
In 1985, a group of passionate parents and community members incorporated a new not-for-profit organization to ensure that La Plata County's children and adults with intellectual and developmental disabilities had the same opportunities to live, love, learn, work and play as people without disabilities.
What makes your business unique, and what services do you provide?
For 35 years, Community Connections has been the only organization to provide comprehensive eligibility and enrollment, case management and direct services for almost 200 people with disabilities in La Plata County and over 300 in the region.
Through federal, state, and local community support, Community Connections is able to help families give their children with developmental delays or disabilities (like autism, cerebral palsy, and Down syndrome) a positive start in life, and that adults with disabilities can access to improve their life skills, independence, employment and transportation options.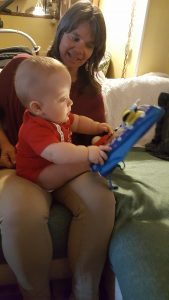 In July 2020, Community Connections assumed operations of the Single Entry Point program that provides case management, care planning and makes referrals for over 400 elderly, blind and people with other disabilities in La Plata and Archuleta counties.
Why should someone LOOK LOCAL and choose your business this year?
You can help create a community that is a healthy, inclusive and welcoming place for all. Look local to Community Connections with your charitable giving this season, support our raffle (see the digital app) and join us at the Festival of Trees over Noel Night weekend.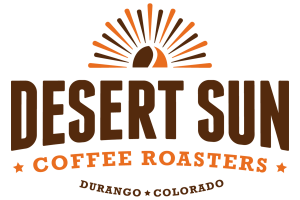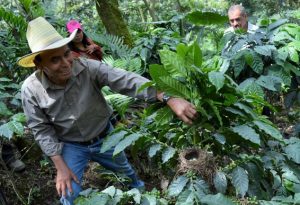 How long has your business been open, and why did you choose to open your business in La Plata County? 
In 2004, Desert Sun Coffee Roasters opened its doors as a way to bring Fair Trade and Certified Organic Coffee to the Durango Area. As outdoor enthusiasts and coffee perfectionists, La Plata County provides the perfect balance of pursuing our passions, contributing to our community, and supporting organic farming and fair trade practices–one cup at a time.
What makes your business unique, and what services do you provide?
As a member-owner of the Cooperative Coffees, we've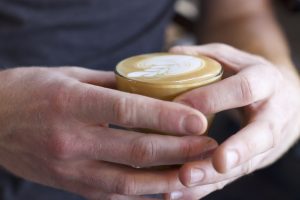 joined 23 other roasters across the U.S. and Canada to establish direct importation of our coffee. No middlemen, no brokers, just us and the farmers. This ensures 100% USDA organic-certified coffee and that our farmers have the best trade terms possible. A coffee bean may travel up to 9,000 miles to land here in Durango, Colorado, and every step of the way we make choices to protect the wellbeing of the people and the environments that make the journey possible. In fact, Cooperative Coffees was honored with the 2020 Sustainability Award in the Business Model category from the Specialty Coffee Association. Sustainability along each level of the supply chain is not just something we do–it's who we are.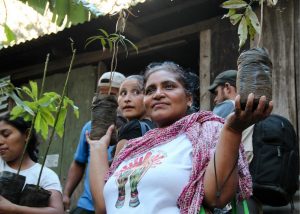 Why should someone LOOK LOCAL and choose your business this year?
From our little corner of Southwest Colorado, your purchase of Desert Sun Coffee directly supports coffee producers, 100% USDA organic-certified practices, and fair-trade and wages across the world. As part of our commitment to "Always Doing the Right Thing," you can be sure that our coffee is consistent in quality, time and time again. We provide wholesale coffee to coffee shops, restaurants, grocery stores, and direct online sales to individual coffee-lovers across the country.
FredrickZink & Associates, CPAs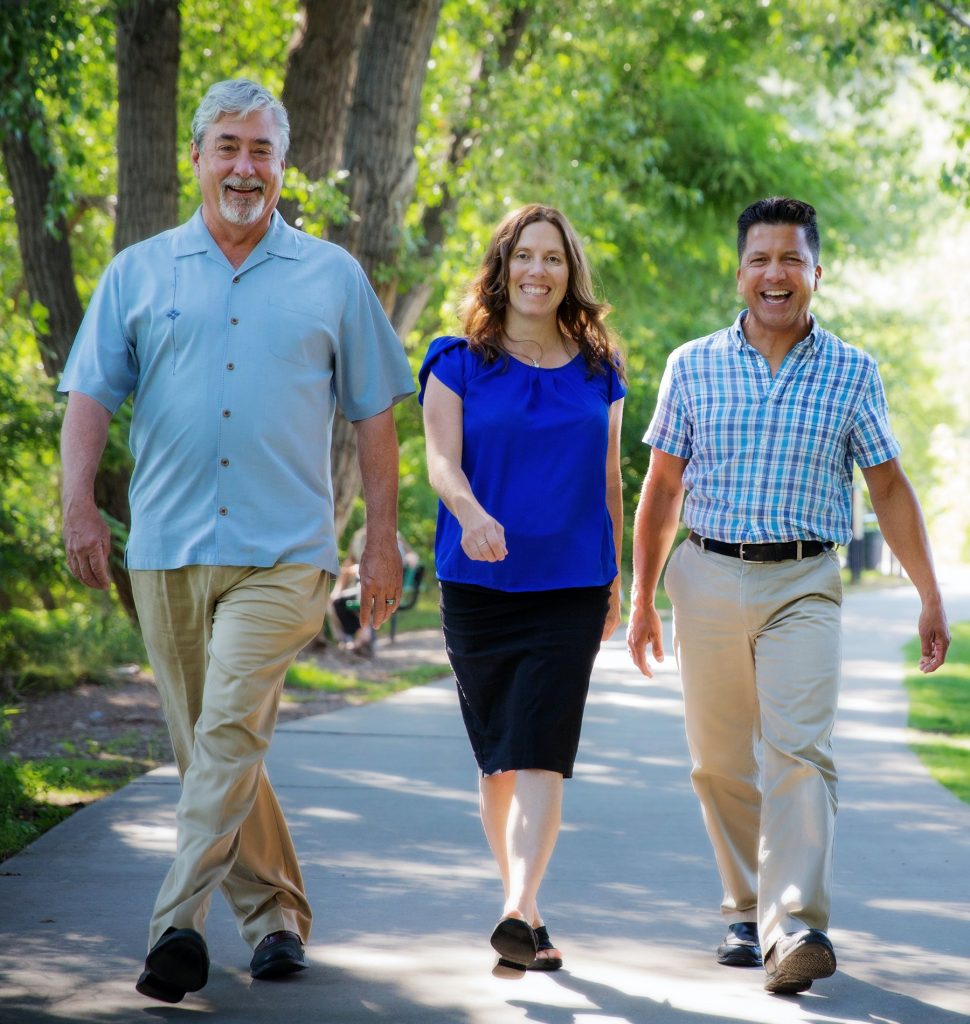 WALKIN' ON SUNSHINE
The year 2020. Enough said? What a year it's been for each and every one of us, for our businesses, for our community, and for the world. We titled this Local First Story "Walkin' on Sunshine" because we truly believe that there are always rays of hope and opportunity when things get turned upside down. And that's what our CPA firm is dedicated to helping you and your business find and believe in.
You see, at FZA, CPA is not just a Certified Public Accounting designation. Every person on our team has taken a value-pledge that CPA means Confidence. Performance. Accountability.
It is the job of each and every one of us here at FZA to instill confidence in our clients, help you out-perform other businesses and prior tax years, and then be accountable for how we assisted you in your success.
Yes, we do taxes and audits, but our commitment to you is so much more. This isn't just a tag line for us to present to you, we are actually weaving these values into how we operate as a company too.
Our firm has been serving this community since 1957. We have grown up right alongside you. We are here for you in good times and in trying times. And we will always help you find the sunshine.
We'd love to be walking alongside you and/or your business.
Learn more at durangocpas.com, or call (970) 247.0506.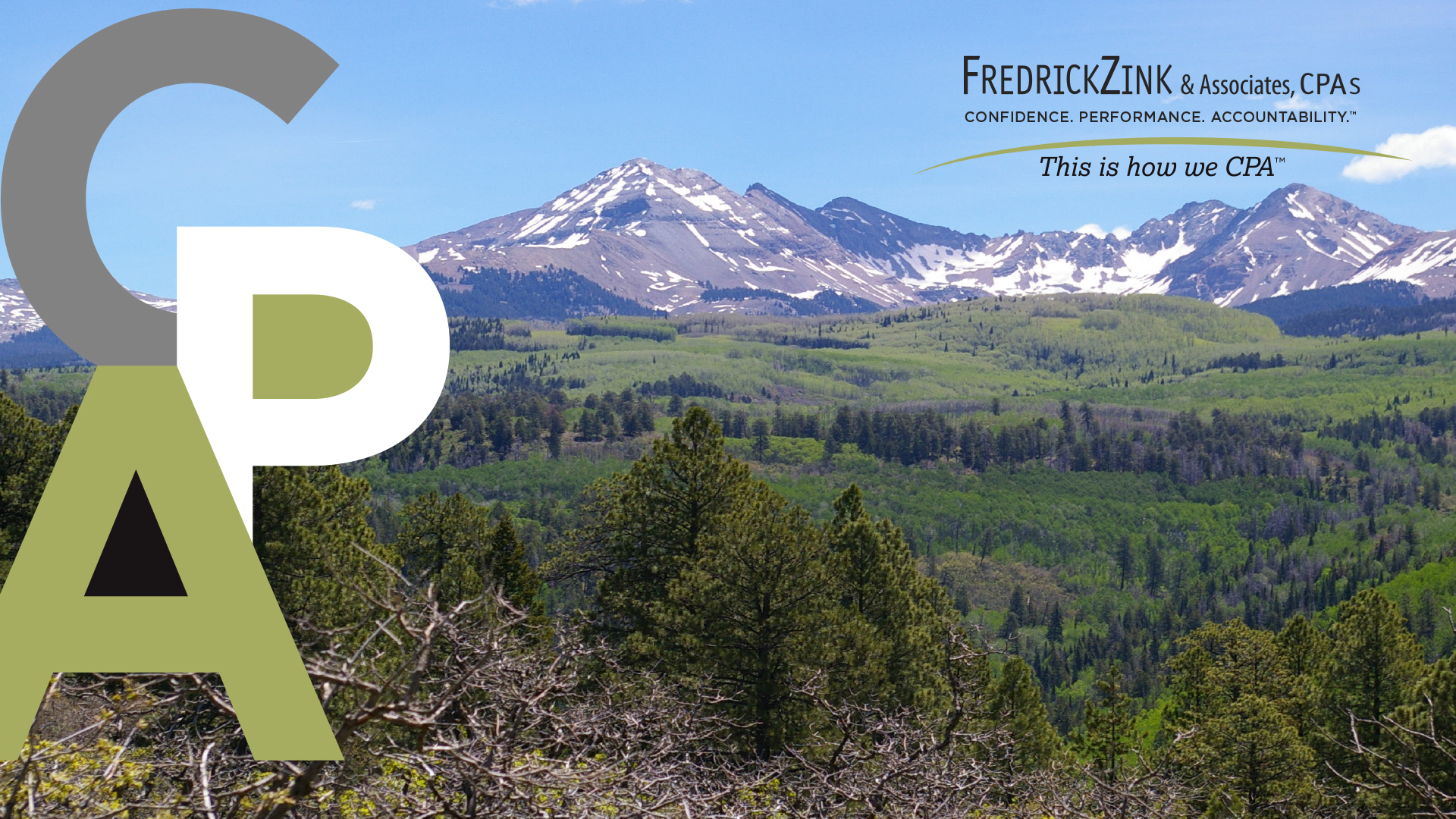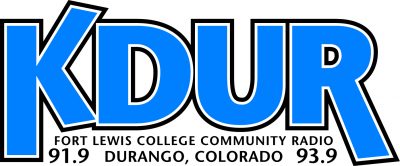 How long has your business been open, and why did you choose to open your business in La Plata County?
KDUR began broadcasting in Febryary 1975. Jim Vlasich was a non-traditional student at Fort Lewis College and thought the college could use a radio station. He was right!

What makes your business unique, and what services do you provide?
What makes KDUR unique is that it's a radio station programmed by the Fort Lewis College students and residents of Durango and La Plata County. Our locally produced public affairs programs offer glimpses into local organizations and events that make the Durango community a better place. Our music programs are hosted by music lovers that are mentally invested in sounds they love, sounds they share with you.
This is not a cookie-cutter radio station; this is a one-of-a-kind radio station that beautifully defies categorization. The service provided by KDUR is education. Education in the form of music. Education in the form of community enlightenment and awareness via programs and public service announcements. Education in the form of news from the world. Education and awareness is priceless.
Why should someone LOOK LOCAL and choose your business this year?
Look local for KDUR because KDUR is local. Our DJs are the cool kids whose record collection you envied, or the older sibling whose taste in music you admired. Those cool kids and those siblings are your friends and neighbors. Our locally produced public affairs programs provide insight into organizations that serve you, that better your and your neighbors' world. The information conveyed via the KDUR airwaves provides opportunities to broaden your taste in music, to attend an event that supports a great organization while teaching you something, or to tap into important issues of the day.
Choosing KDUR means you want to have a musical soundtrack for your life that isn't something you've heard a million times before. Choosing KDUR means you want to invest in and learn about your community, reflecting the belief that keeping it local is a way to better your world. When you better your own local surroundings, you're making those surroundings better for everyone.
Mountain View Family HealthCare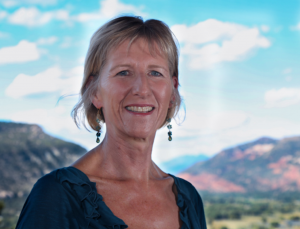 How long has your business been open and why did you choose to open it in La Plata County?
I moved from San Diego to Durango to raise my sons in this beautiful community and initially worked in a traditional family practice setting. I felt my patients deserved a better healthcare experience and jumped at the opportunity to work in the Direct Primary Care (DPC) model. I took over the practice in May 2013 and have never looked back!
What makes your business unique and what services do you provide?
The DPC model is stunning in its simplicity and effectiveness. For an affordable fixed monthly fee, you see your own physician who covers most of your healthcare needs. We provide comprehensive, high-quality primary care for the entire family including preventive care, women's health, chronic disease management, acute illness and injury, stress management, and behavioral health. You have longer visits with your doctor who takes the time to get to know you and helps you navigate obstacles to achieving your health goals. We collaborate on-site with other healthcare professionals to provide more resources to support your health and negotiate discounts for local lab and radiology services as well as low-cost pharmaceuticals.
Why should someone look local and choose your business this year?
Are you motivated to achieve optimal health and well-being? If you want to see a doctor who knows you well, who can see you the same day or the next day and who facilitates you getting the healthcare you need, this is the practice for you. You will never feel like just another number. We are also passionate about supporting other local businesses in our community by providing discounted memberships to care for their employees. With unparalleled access to quality medical care, employees stay healthier and more productive while businesses save money by utilizing this innovative healthcare solution. We proudly support Local First and the Durango Chamber.
100 Jenkins Ranch Road Suite D, Durango, CO 81301
Rivergate Pharmacy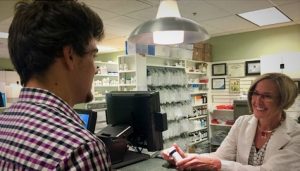 We are in our 10th year as Durango's only independent community pharmacy and the only compounding pharmacy in the area. Our unique offerings include free local delivery and curbside pickup, our Free Vitamin program for La Plata County kids, customized compounding, immunizations (including travel vaccines), No-wait Refills, BHRT consulting, and pharmacogenetics testing.
We also offer medical equipment sales and rentals, locally sourced products, our own private label supplements, our exclusive line of pharmaceutical-grade CBD products, and pharmacy-formulated hand sanitizer.
We have always been dedicated to the health and well-being of our community. Besides our designation as a Thrive Living Wage Employer, we strive to demonstrate our commitment to local families by offering our free vitamin program to area children, making donations to selected nonprofits, and by holding our annual giving tree fundraiser that supports various local organizations.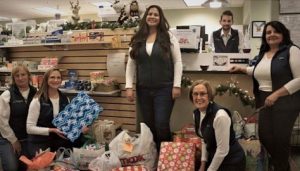 Rothchild General Dentistry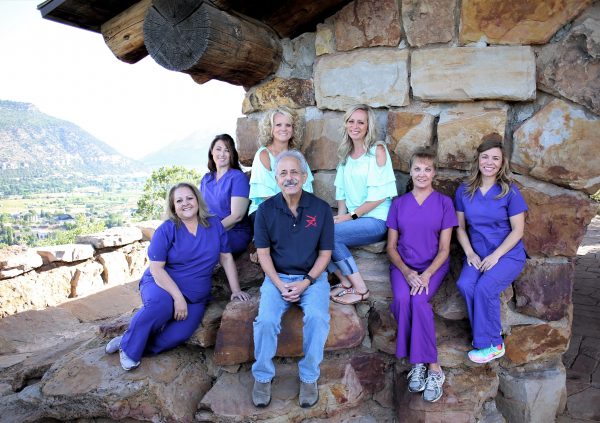 Advanced dental care with holistic options in mind.
Dr. John Rothchild and the staff at Rothchild General Dentistry are committed to delivering safe, high quality dental care for you and your family. Serving the Durango area since 2006, Dr. Rothchild and his team utilize the latest advances in dental technology to provide maximum comfort for oral exams, cleanings, imaging, mercury removal, laser dentistry (with no or minimal anesthesia for children and adults), and general dentistry, as well as using dental materials that are safe for the body and mouth. Combining state of the art tools with natural modalities and philosophies which support total body health, Rothchild General Dentistry offers exceptional care for all ages. 
Rothchild General Dentistry is located in Three Springs at 175 Mercado Street, Suite 115. Call the office to schedule your appointment at 382-7780 and for more information, check out their website at holisticdentistrdurango.com 
In addition to general dentistry, Dr. Rothchild and his team are pleased to now offer to patients sleep solutions to treat a variety of conditions which contribute to sleep disturbance behavior, including sleep apnea and snoring. Visit sleepsolutionsdurango.com for more information.
San Juan Hand Therapy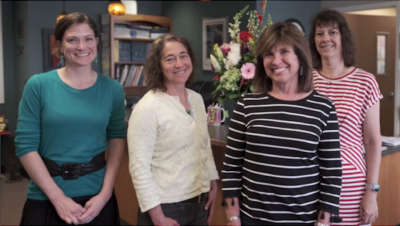 Make a fist. Move your fingers individually. Watch your hand as you do so. What you are observing is an amazing coalescence of nerves, muscles, tendons and ligaments that perform seamlessly when all is going right. But what about when things go wrong? What happens in the case of a wrist fracture? or a laceration of one of the tendons to a finger? or a nerve injury to the elbow? or arthritis in the thumb? What happens when breast cancer treatment leads to lymphedema?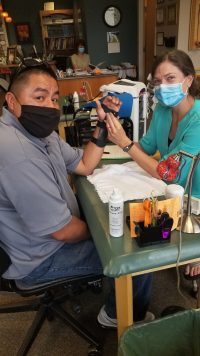 The hand and wrist are composed of 27 bones, 3 nerves, dozens of tendons and ligaments. The intricacies of the hand, wrist and elbow demand specialized care when it comes to addressing rehabilitation after an injury or a chronic condition. San Juan Hand Therapy is THE Upper Extremity Center for the 4-Corners region. Our team of Occupational Therapists and Certified Hand Therapists can treat the entire spectrum of upper extremity issues.
We fabricate custom splints, perform wound care, treat people with manual soft tissue and joint mobilizations as well as with an array of different therapeutic modalities. We use evidence-based therapeutic treatment protocols to get our patients back to their prior level of activity as quickly as possible. We appreciate the level of trust our patients have bestowed upon us for over 24 years.
As proud members of Local First, we hope the community continues to understand the importance of a diverse, local health care community by supporting our local health care providers. Unfortunately, Covid 19 is most probably not going away any time soon. Rest assured that we comply with all San Juan Basin Health guidelines and regulations and we will always have your health and safety utmost in mind.
Call San Juan Hand Therapy to make an appointment. Most insurance accepted. 970-247-7711
Sunnyside Farms Market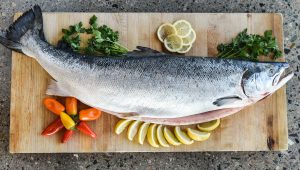 How long has your business been open and why did you choose to open it in La Plata County?
We've been in business since 2002, opening first as a butcher shop. My ancestors homesteaded in La Plata County over 100 years ago, and I'm fortunate to live on one of the original family farms. With such a robust agricultural network in the area, this is the ideal place to have a butcher shop specializing in locally raised meats. We enjoy giving recipes and serving suggestions and above all creating lasting relationships with our patrons.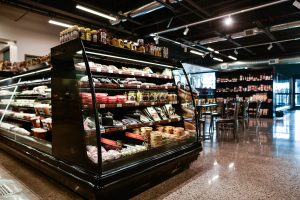 What makes your business unique and what services do you provide?
Having been a butcher shop for our first 17 years, we were thrilled to realize our vision of expanding our offerings to better serve the community. We did just that in the winter of 2019-2020, when we finished our new construction at Purple Cliffs and opened Sunnyside Farms Market as a craft butcher shop, grocery store and deli/bistro (and by the time this book is out we have our lilquor store open, as well). We are still the only Craft Butcher shop in the area featuring a wide selection of locally and regionally raised beef, lamb, and pork, along with free-range poultry and an excellent variety of sustainably sourced seafood from Seattle Fish Company. To further compliment these offerings, we are pleased to feature our grocery store with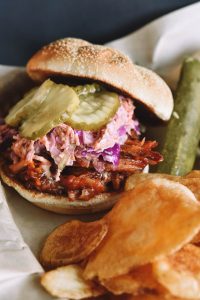 specialty and pantry food items, local produce, our house made grab and go lunches, heat and eat dinners, stocks and broths and our bistro style sandwiches, salads and soups. All of this combined with Sunnyside's long tradition of old-fashioned service truly set us apart.
Why should someone look local and choose your business this year?
Because we love this place that we call home and the people that we serve. Just as we are invested in supporting and working with local ranchers and farmers, we are equally passionate about contributing to a locally driven and thriving economy in Durango and La Plata County. We recognize more than ever the importance of local foods for our community's sustainability and viability, and we are here to serve our customers quality, healthful foods that are good for your family, humanely raided and kind to the earth.

Ultrasteam Professional Cleaning and Restoration, Inc.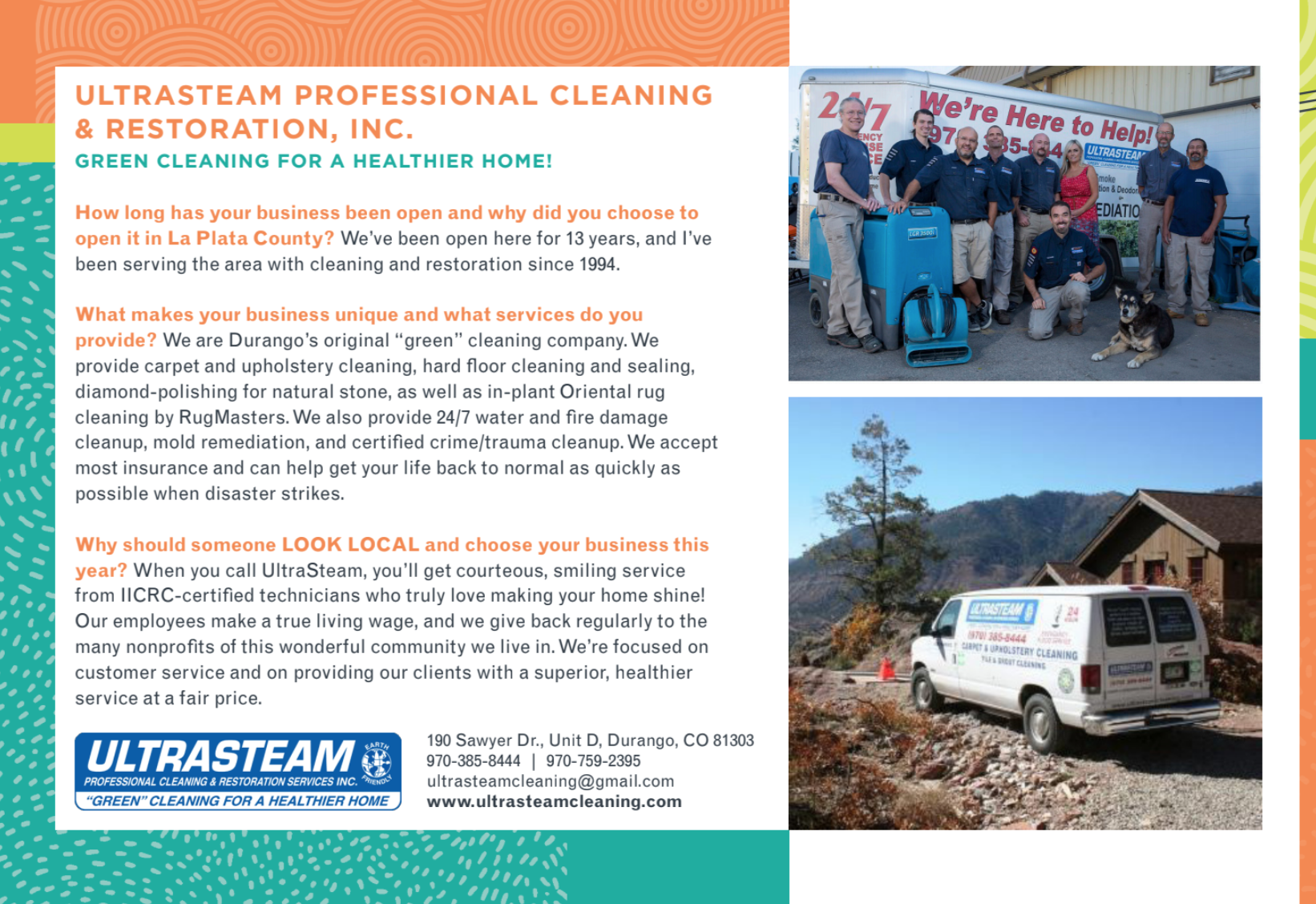 Wanderful Wheels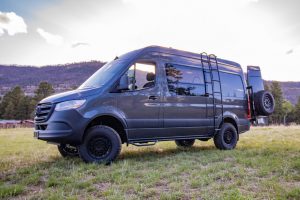 Wanderful Wheels builds handcrafted, custom camper vans. All of our vans are one of a kind and designed to meet our clients needs and lifestyle. Our mission is to help you explore your passion, discover your inspiration and live your dream.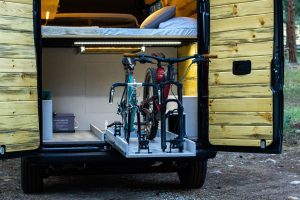 We are extremely grateful for the opportunity to build our business in La Plata County. We do our best to support the local economy, take care of our community and protect the environment.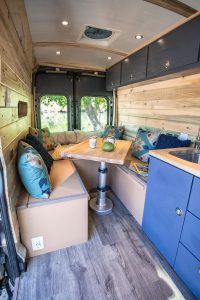 For example, we source many of our supplies from local businesses like
Hand Crafted House
,
Alpine Lumber
and
Nightfall Overland
, we plant 100 trees for every van we build (majority in the San Juan Forest), we pay all of our employees and contractors above the living wage and we are actively involved in multiple local nonprofits.
Check out more of our builds at www.wanderfulwheels.com or schedule an appointment to see one in person!

Follow us for vanlife inspiration!