Black Bear Carpet Cleaning & Repair
10 TOWN PLAZA #95 | DURANGO, CO 81301
blackbearclean.com| (970) 382-1344 | bbearcleaning@gmail.com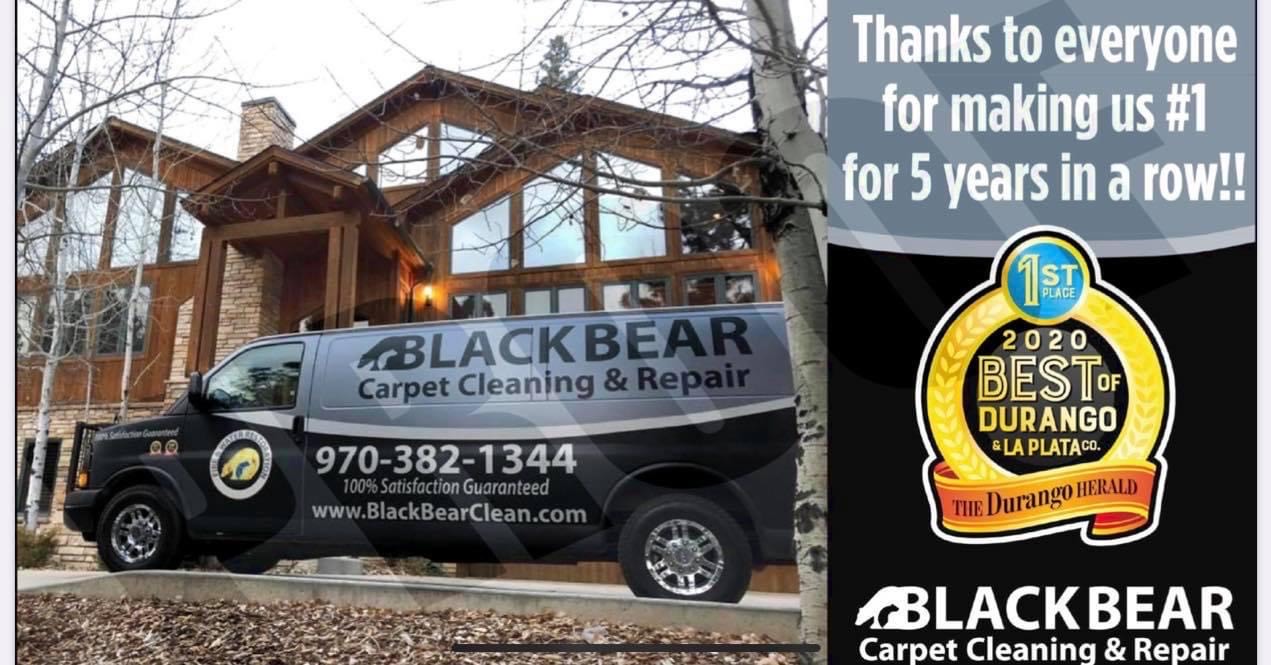 Jeremy & Brooke Ham
How long has your business been open and why did you choose to open it in La Plata County?
Black Bear opened for business in November 2014. We love the people here in La Plata County and wanted to be able to establish a company that would help support the community. La Plata County is a great place to raise our kids and know our neighbors.
What makes your business unique and what services do you provide?
We want to make sure your floors have a long life, which is why we offer more than just carpet cleaning! We offer tile and grout, construction cleanup, and fire/flood restoration along with mold mitigation. We also clean upholstery, area rugs, and wood floors. We also own Advanced Duct Cleaning which enables us to help our customers keep their air ducts and dryer vents clean and safe. Black Bear wants to make sure our customers are completely satisfied with the service they receive, and we will not cut any corners when performing the job.
Why should someone choose your business this year?
We are a "customers first" carpet cleaning and repair company. We offer emergency water extraction and 100% satisfaction guaranteed. We are passionate about helping out our community and especially about helping out the children in the area. We believe it takes a village to raise our children and will do whatever we can to help!
Learn more about Black Bear Carpet Cleaning and Repair at blackbearclean.com, on Facebook, or by calling (970) 382-1344.