Local First's Monthly Member BASH is Wednesday, August 9th!
Sponsored by Shaw Solar of Durango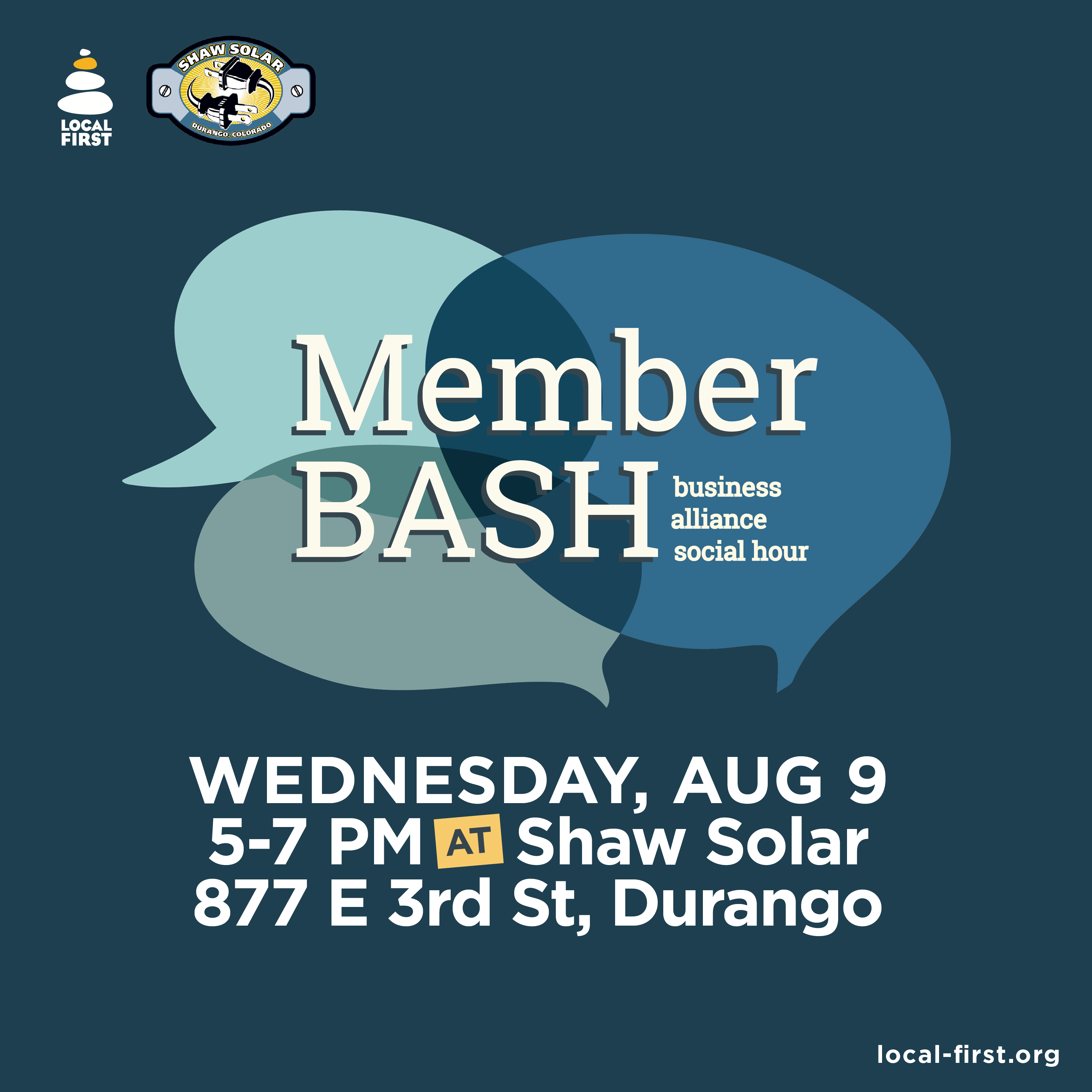 Join us for our monthly Member BASH, short for business alliance social hour! All IBA members and Associates welcome. Taking place every second Wednesday of every month, these meet-ups give local business owners, employees, and associates an oppurtunity to build community and relationships while collaborating together on issues facing our local economy and community.
August's monthly Members BASH (Business Alliance Social Hour) takes place on Wednesday, August 9th from 5:00-7:00 PM at Shaw Solar of Durango, located at 877 E 3rd St in Durango Co.
Free to all members! Be sure to RSVP here.
This month is all about sustainable business and business models! We will hear from host, Shaw Solar, to learn more about their work around the area and learn more about how they operate as a B-corp. Also attending is guest speaker Zachary Ray, owner of Desert Sun. We look forward to hearing from Zach and learning more about his sustainability work in the coffee industry!