Local First to Host "Harnessing Opportunity in Durango" Webcast
Well-known urban planner, Joe Minicozzi, returns to Durango for a presentation contextualizing the opportunities available in historic redevelopment projects, including the former 9-R Administration Building.
Local First is pleased to announce Joe Minicozzi, an AICP Urban Planner and founder of Urban3, will return to Durango for a webcast presentation. Hosted by Local First, "Harnessing Opportunity in Durango: A Perspective on Development" will take place via Zoom on March 30th at 2:30 p.m. In this presentation, Minicozzi will contextualize the immense opportunity present in Durango's ongoing development and how to harness this growth for the health of residents and for a circular economy that builds our community's resilience.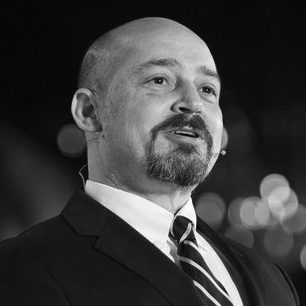 Minicozzi is known for introducing new ways to think about and visualize land use, urban design, and economics. He founded his company, Urban3, to explain and visualize market dynamics created by tax and land use policies. Urban3's work establishes new conversations between multiple professional sectors, policy makers, and the public to creatively address the challenges of urbanization – which they've done across the globe from 30 states, to Canada, Australia and New Zealand.
In 2016, Local First partnered with several local businesses and organizations to bring Minicozzi to La Plata County for a third party assessment of the economic opportunity in our county. The resulting study illuminated the importance of the tax revenue generated by our local, independent businesses. The need for intentional development that reflects the cultural fabric of our community and honors the long history of the built environment is more important than ever in the wake of fast growth that can have ramifications for generations to come.
As we look to the future of development and redevelopment in our community, Local First seeks out a diverse-range of perspectives to address the issues our community faces and the long term impacts of our decisions. We hope you can join us to hear Minicozzi's perspective on how our community can harness our opportunity to build a bright and resilient future.
Harnessing Opportunity in Durango: A Perspective on Development will take place via Zoom on March 30th, at 2:30PM. Registration can be found online at local-first.org/event/harnessing-opportunity-in-durango/