Minicozzi Returns to Durango, Gives Insight on Former 9-R Building
Well-known urban planner, Joe Minicozzi, returns for Harnessing Opportunity in Durango webcast presentation.
With the debate surrounding the use of the former 9-R Administration Building remaining in the minds of many Durango business owners and residents, Local First called upon highly regarded urban planner Joe Minicozzi for an outside, third-party perspective on the opportunity it affords us.
On March 30, La Plata County representatives, City of Durango officials, local business owners, and concerned community members joined Local First for their virtual "Harnessing Opportunity in Durango: A Perspective on Development" webcast. Throughout the comprehensive presentation, Minicozzi contextualized the value of our multi-use downtown core and exemplified the importance of harnessing circular growth for the health and resiliency of our residents. With examples of urban development successes and lessons from around the nation, the presentation flowed like a 101 lesson plan – demystifying seemingly convoluted data into digestible steps forward.
"I want you to understand that this isn't scary math that I'm doing here," reassured Minicozzi before diving in. "All we're trying to do is ask the right questions so we can look at [data points] in an apples-to-apples kind of way so we can really understand what we're trying to get after: efficiency and productivity.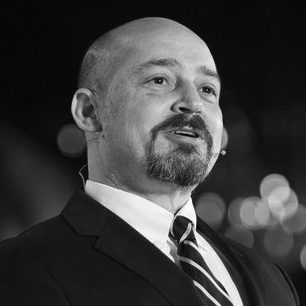 Known for introducing new ways to prioritize circular development and visualize market dynamics created by tax and land use policies, Minicozzi was first invited to Durango in 2016 for a third-party assessment of the economic opportunity in La Plata County. His resulting report was a helpful resource for City and County officials, illuminating the importance of interdisciplinary collaboration to creatively address the challenges of urbanization.
"When we make public decisions, we need to understand the cost and consequences of the opportunities we forgo," asserted Minicozzi before diving into the economic potential of the former 9-R property. In a square foot comparison to the economic impact of the Smiley building, Minicozzi projected an opportunity for 127 more jobs, nearly $4.2M in new salary wages, and over $50k in annual tax revenue. He also calculated that if the building was simply rented out for $12 a square foot, it could yield over $500k in revenue per year for the community.
As several keystone development projects, including the former 9-R Administration Building, move forward throughout our community, Local First stresses the data-driven development perspective Minicozzi brings to the table is an important one to consider. While we are still relying on the data he originally garnered in 2016, courtesy of the partnership between various local businesses and organizations at the time, we can only speculate that the financial return of these development opportunities have increased.
Local First is now seeking partnerships to help update the data in Minicozzi's report so we can better assist our community in making development recommendations that will benefit current residents and generations to follow. If you are interested in supporting these efforts, or have any questions about the presentation, please reach out to Local First's Managing Director, Emily Bell at director@local-first.org.