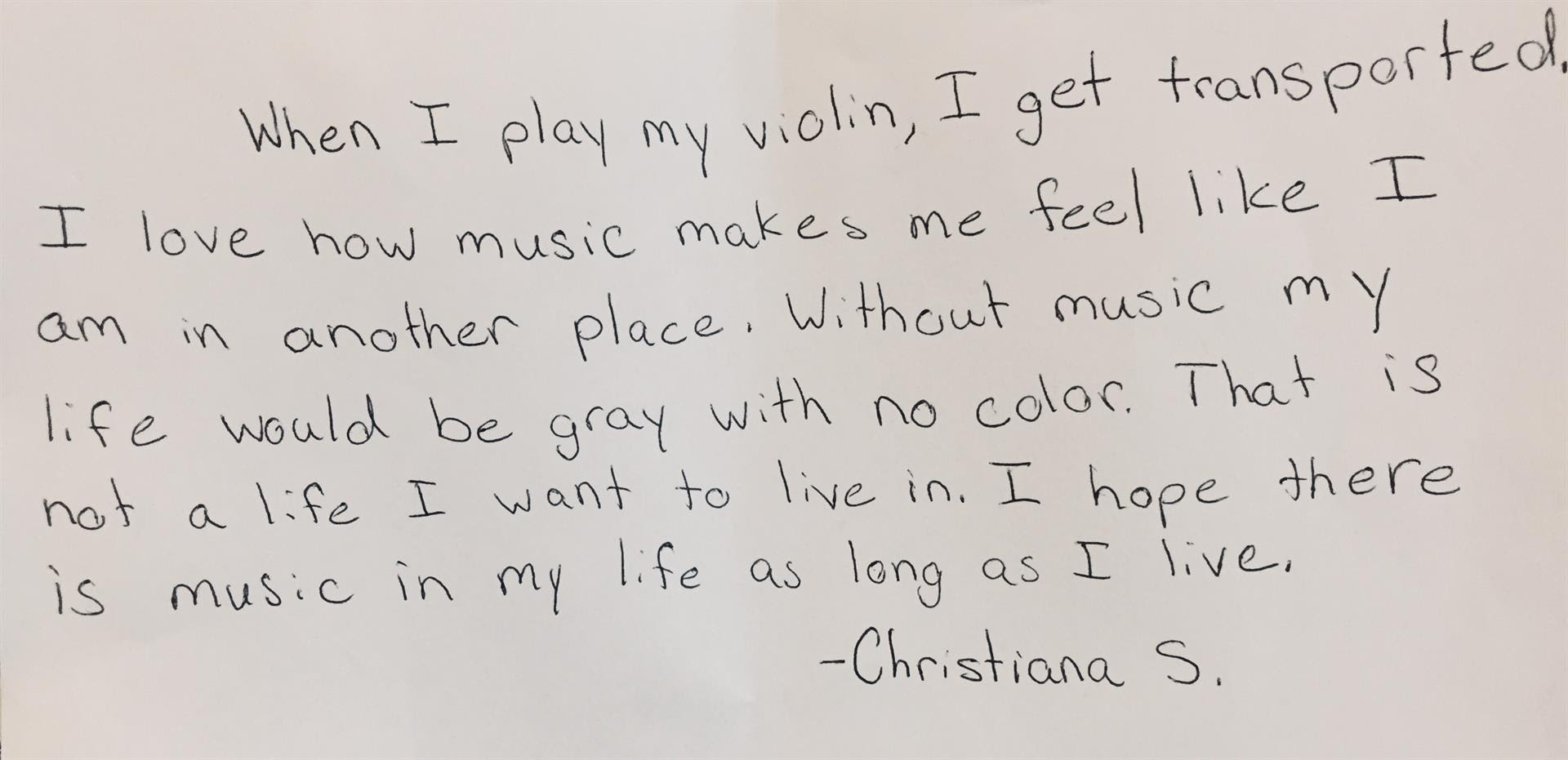 From Alissa Wolf, Executive Director of iAM Music. Local First and iAM Music are working in partnership on the Cultivate Campaign.
Christiana, age 11 (quoted above), is one of several talented and dedicated students at iAM MUSIC who is receiving a scholarship to further her studies in music and pursue her passion! As a parent, a student of music or a supporter of the arts, you've seen how much of a difference music can make in one's life.
At iAM MUSIC, we are determined to give each student that walks through our doors a fair opportunity to seek the individual guidance, inspiration and training they deserve to succeed as positive, influential individuals and artists in our community. For this reason, we have partnered with Local First's Creative Arts Initiative to launch the Cultivate Campaign and we're very pleased to announce that we are 1/3rd of the way to reaching our $15,000 goal. We need your support now more than ever!
If you would like make a tax-deductible donation to the Cultivate Campaign, click here. The deadline is July 31, 2018!
Every few weeks, I will be sharing more stories like Christiana's so you can see firsthand what an incredible difference your support makes in the lives of our students and community. On behalf of the iAM Board of Directors and Staff, we thank you for being a part of the iAM MUSIC family and we are very grateful to be working with you and your children.
Sincerely,
Alissa Wolf
Executive Director & Fiddle Instructor
iamalissawolf@iammusic.us
(970) 946-2093