Celebrate Local at the 6th Annual Harvest Dinner
Local First is pleased to announce that beloved fall feast, the Harvest Dinner, will take place Saturday, October 8th, 2022. Community members are invited to join our hard-working restaurant and agricultural businesses for a delicious feast made from locally-sourced ingredients. Gather alongside fellow foodies under twinkling lights while enjoying the best of Durango's local food.
"Local First's Harvest Dinner has always been a beautiful opportunity to showcase locally grown food through the eyes of a chef," says Regan Briggs, Culinary Director and Chef at the Ore House. "We see the full circle of purchasing and supporting local farms and how it creates important economic opportunities, provides immense health benefits, and helps reduce the environmental impact, all while bringing the community together around the table to create lasting memories."
After a several challenging seasons for our food businesses, Local First is grateful for the opportunity to showcase the hard work and phenomenal talent of local restaurateurs and farmers at this delicious event.
"It's the one night a year when you get the opportunity to hang out with all the chefs in the area, it's a blast!" says Briggs.
Foodies, friends, and localists can get their tickets for the Harvest Dinner for $135, which includes taxes, gratuities, tasty morsels, hand-crafted cocktails, and hand-selected wines. Tickets are on sale now. Quantities are limited and will sell fast, so event hopefuls are encouraged to purchase tickets early online at local-first.org/harvestdinner.
All proceeds benefit local farmers, restaurants, and Local First's efforts to promote local food purchasing through the local, independent business community. This event is made possible with the support of Alpine Bank, the Smiley Building, In the Weeds, Sante, and the City of Durango—through the Community Support Funding award, as well as the passionate group of restaurateurs, farmers, local food supporters and volunteers.
Founded in 2008, Local First is a non-profit organization that supports local, independent businesses as they work together to build an economy that values people, the planet, and prosperity for everyone.
For all media inquiries, please contact Emily Bell, 970.799.6618 ext.1, director@local-first.org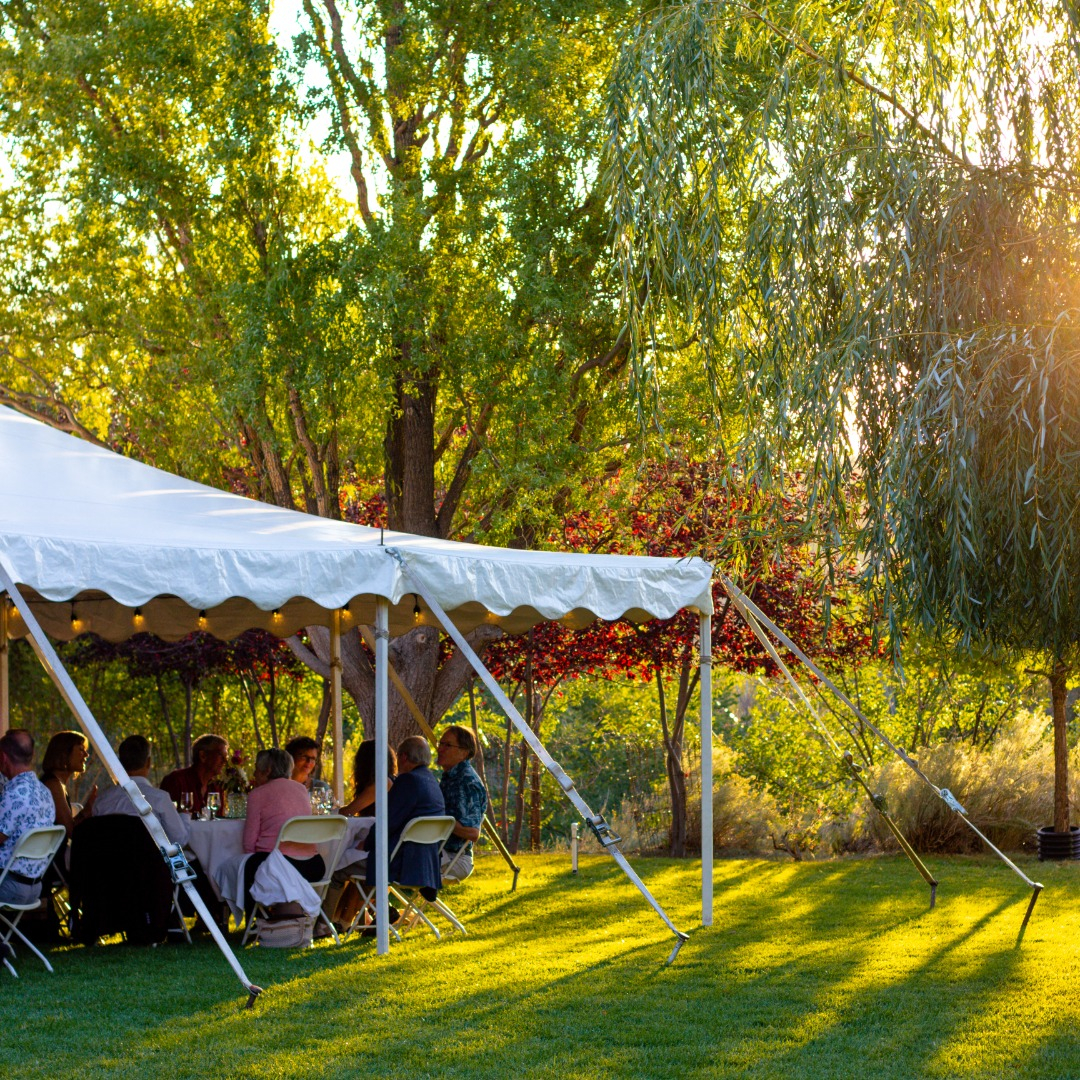 EVENT DETAILS:
WHEN: Saturday, October 8th at 5pm
WHERE: Smiley Building Lawn
HOW MUCH: $135 per ticket. Includes five-course meal, alcoholic beverage, taxes and gratuities.
WHY: Showcase and celebrate the hard work and phenomenal talent of our region's producers and culinary masters at this delicious event. Come join us!