Top of the Town: Dressing Up for Snowdown
Originally produced by 360 Durango
Time's almost up, ladies and gentlemen, because Snowdown, A Black Tie Affair, begins Wednesday, January 31. Don't go looking any less than the best; dress like a Dapper Dan (or Danielle) and skip the two-day shipping altogether with these top local destinations.
1.Humane Society Thrift Store ($) 

We're here to tell you that you can look like a million bucks and still shop thrifty. The Humane Society Thrift Store has countless opportunities to get creative and pull together unique Black Tie Affair attire, without needing a bailout.
From head to toe, you can literally find everything you'd need this year. They've got shoes you can see your own reflection in, suits and dresses galore and even some wedding gowns that are just waiting for their next time to shine. Plus, the thrift store helps raise funds for the humane society next door, as well as supporting other worthy local causes, which basically qualifies you as a bona fide philanthropist. Nothing's classier than a dapper philanthropist!
Find them 1111 S Camino Del Rio.
 2. Beads and Beyond ($-$$)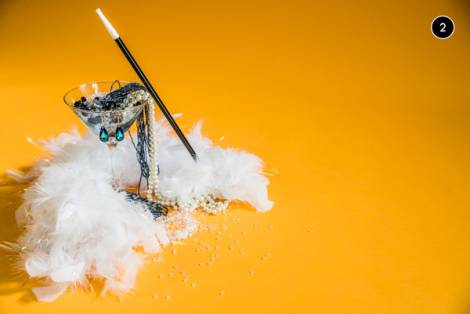 If there's one way to make your costume memorable, it's this: ACCESSORIZE! Beads and Beyond is, hands down, a top destination for adding some dazzle to your black tie affair.
Choose from a wide selection of pre-made jewelry that'll make even the most plebeian among us shine like a one-percenter. Or pick from thousands of beads, gems, and chains to craft a Pinterest-worthy masterpiece to perfectly match your costume. Don't be shy either, gentlemen, because anyone who thinks their pocket watch or monocle belongs on anything but a glimmering, jeweled chain is probably wrong. Bonus points if you host a swanky jewelry-making party to prep for Snowdown!
Find them at 840 Main Ave, right across from the Main Mall.
3. Animas Trading Company ($-$$)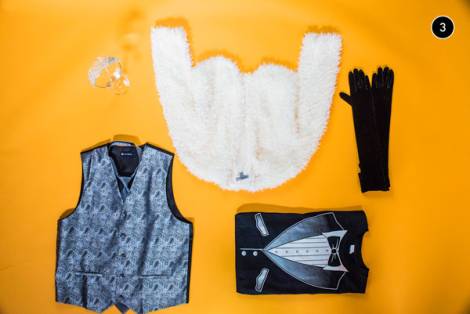 With its finger on the pulse of Durango, Animas Trading Company has always been a local source for everything fun and unique. Ladies and gentlemen are sure to find something to their taste, making it an ideal one-stop shop for A Black Tie Affair.
Gentlemen, whether you want to shirk the formalities and roll around town in a classic tuxedo t-shirt or pick up a hassle-free vest n' tie kit, they've got you covered. Ladies, conjure your inner Princess Diana and tiara-up, with some regal black elbow-length gloves to boot! There's plenty to choose from, from costume jewelry to button-downs and beyond (all at wallet-friendly prices).
Find them at 1015 Main Ave.
4. Dolce Boutique ($$)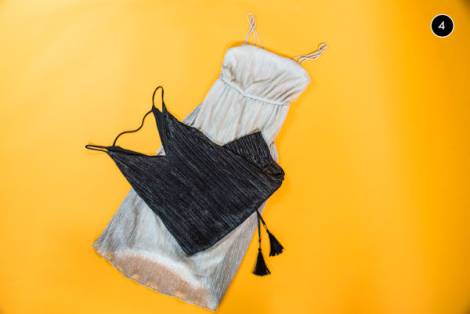 Step into Dolce, ladies, for fashion-forward dresses and accessories that are sure to turn heads. Pick up a gorgeous gown or cute cocktail dress that would look great any night of the week–and especially so for Snowdown.
Dolce Boutique specializes in pushing fashion forward and upward, making style and beauty accessible to Durango. Its thoughtfully curated selection of clothes makes it a no-brainer for anyone looking to upgrade their wardrobe, and a top destination for Snowdown "costumes" that are sensible enough to be worn well beyond the main event.
Find them at 835 Main Ave Ste 101, just left of the Main Mall.
5. Old Colorado Vintage ($ – $$$)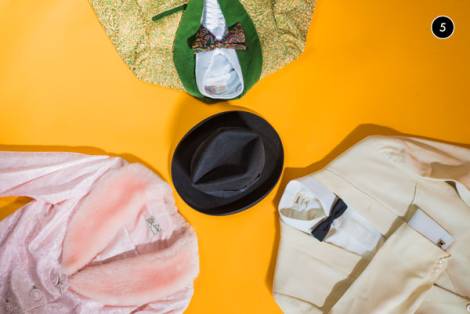 If you're looking to go all-in on authentic, Old Colorado Vintage is, by and far, the only place in town to consider. Featuring true-to-their-era textiles, you can pick up enticingly-unique dapper classics and extravagant attire across price ranges.
Collected by owners Carrie and Tom, each unique piece dates back to a distinct time period, representing the many timeless fashions that cropped up throughout the past century (and beyond). What's most striking, perhaps, is the quality and utility behind their collection, harkening back to a bygone era before planned obsolescence and cheap manufacturing. Plus, if you need a hand navigating their wide selection, Tom and Carrie are fabulous at helping pick and choose. Careful with the word costume here, because what you walk away with will outlast Snowdown and wear like a proper gentleman's or lady's outfit for years to come.
Find them at 1020 Main Ave, right next door to Carver Brewing Co.
* 
 Indicates Local First members. Thinking local first helps us keep money in the local economy where it helps businesses, and the community, thrive.
Top of the Town is sponsored by participating businesses.